Atlas Air reports 17% increase in revenue in Q2 2017; aims to tap faster growing e-commerce and express markets
August 03, 2017: Atlas Air Worldwide Holdings has reported a net profit of $38.9 million in the second-quarter of 2017, up 88.8 percent over net income of $20.6 million last year.
The company has announced that more than 70 percent of its current freighters operate for customers in these markets, and this percentage will increase as they ramp up from six aircraft for Amazon currently to an expected 20 by the end of 2018.
"Earnings growth in the second quarter reflected a 17 percent increase in revenue, 15 percent increase in block hours, and higher direct contribution in all of our segments," said William J Flynn, president and chief executive officer. "During the quarter, we started flying for Cathay Pacific and Yangtze River Airlines and added four 767-300 freighters for Amazon, including our fifth and sixth aircraft in June.
"We are experiencing good momentum in our business, and we expect that to carry through 2017, into 2018 and beyond. As a result, we are increasing our full-year 2017 outlook.
"We anticipate that our adjusted income from continuing operations, net of taxes, will grow by a percentage in the mid-teens this year, approximately double the midpoint of our previous outlook.
"We have entered into an ACMI agreement to operate three 747-400s for Hong Kong Air Cargo, the first of which will start flying in September. We have a strategic focus on the fast-growing Chinese and Asian markets, and we have added five new customers there this year."
"The evolution of e-commerce is transforming the global supply chain and creating significant new opportunities for Atlas. Freighter aircraft in scaled route networks, such as those that we operate, provide the just-in-time service that enables consumers to receive their orders as quickly as possible."
"We expect our adjusted income from continuing operations, net of taxes, in 2017 to grow by a percentage in the mid-teens compared with 2016 adjusted income of $114.3 million, approximately double the midpoint of our prior view of mid-single-digit to low-double-digit percentage growth,"
"In addition, we expect adjusted income from continuing operations, net of taxes, in the third quarter of 2017 to increase by a percentage in the low- to mid-teens compared with our third-quarter 2016 adjusted income of $27.4 million," added the carrier through a statement.
The company expects strong growth from its new initiatives and stronger market conditions. It also aims to move deeply into faster-growing express and e-commerce markets.
"We believe the current demand, including our new services for Asiana Cargo, Cathay Pacific Cargo, FedEx, Hong Kong Air Cargo, Nippon Cargo Airlines and Yangtze River Airlines, the initial accretion from our Amazon operations, and the first full year of contribution from Southern Air provide a strong foundation for earnings growth," said the parent company of Atlas Air, Polar Air Cargo, Southern Air and Titan Aviation.
Given the inherent seasonality of airfreight demand, we anticipate that results in 2017 will reflect historical patterns, with more than 70 percent of our adjusted income occurring in the second half.
Aircraft maintenance expense in 2017 should total approximately $255 million, and depreciation and amortization is expected to total approximately $170 million. In addition, core capital expenditures, which exclude aircraft and engine purchases, are expected to total approximately $65 to $75 million, mainly for parts and components for our fleet.
You may also like:-
---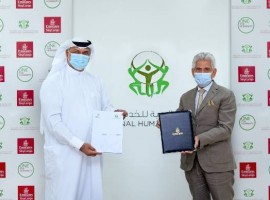 Logistics
Under the terms of the MoU, Emirates SkyCargo and IHC will work together to develop innovative logistics solutions for effective crisis relief operations.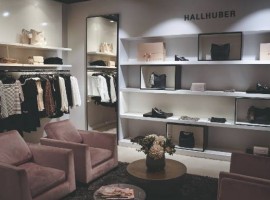 Supply Chain
All communication will run via OSCA, from order confirmation and delivery planning to transport bookings and inquiries among other aspects of the software.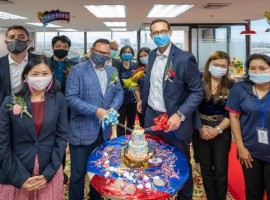 Logistics
Laem Chabang has a range of strategic multi modal capabilities alongside its proximity to the country's major deep sea port, transit cargo terminal and the future Thailand third airport project at U-Tapao.