Atlas Air posts revenue rise for first quarter
May 2, 2019: US-based Atlas Air Worldwide Holdings Inc (AAWW) saw volumes in the first quarter of 2019 increase 16 percent to 77,061 block hours, while revenue rose 15 percent to $679.7 million. The aircraft lessor reported adjusted income of $23.8 million in the first quarter and adjusted earnings before interest, tax, depreciation and amortisation […]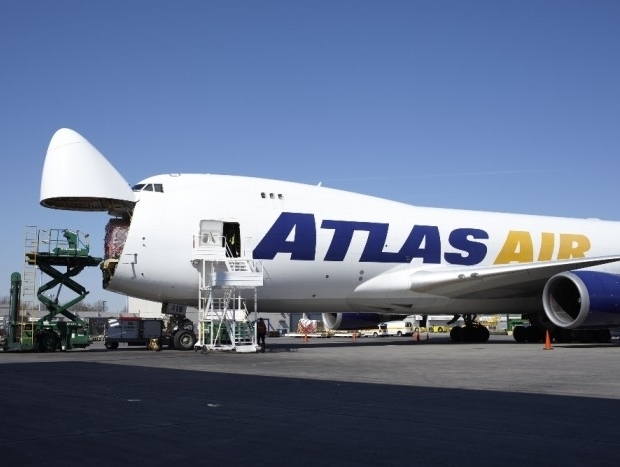 May 2, 2019: US-based Atlas Air Worldwide Holdings Inc (AAWW) saw volumes in the first quarter of 2019 increase 16 percent to 77,061 block hours, while revenue rose 15 percent to $679.7 million.
The aircraft lessor reported adjusted income of $23.8 million in the first quarter and adjusted earnings before interest, tax, depreciation and amortisation improved by 29.1 percent to $121.1 million.
On a non-adjusted basis, the company informed that it recorded loss of $29.7 million as a result of an unrealised loss on outstanding warrants of $46.6 million.
The company said through a statement: "Increased ACMI segment revenue in the first quarter of 2019 primarily reflected an increase in flying partially offset by a slight decline in average rate per block hour.
Block-hour growth during the period reflected increased 767 flying for Amazon, incremental 777 flying for DHL and the start-up of 747-400 flying for new customers. The change in average rate per block hour was primarily due to an increase in smaller-gauge 767 CMI flying."
Increased flying and an increase in average rate per block hour helped drive the revenue of Higher Charter segment.
Higher block-hour volumes primarily reflected increases in military passenger and commercial cargo demand that were partially offset by a decrease in military cargo flying related to the unusually late cancellations of a number of flights by the military that did not permit adequate time to take advantage of alternative opportunities in the commercial market.
In Dry Leasing, higher segment revenue and contribution primarily reflected $22.3 million ($17.9 million after tax) from maintenance payments related to the scheduled return of a 777 freighter in March https://clippingpathstudio.com/seroquel-online/ 2019 as well as the placement of incremental aircraft with customers.
William J Flynn, president and chief executive officer, Atlas Air Worldwide said: "We are benefitting from a full year of flying the 16 aircraft we added during 2018 for customers such as Amazon, Asiana Cargo, DHL Express, Inditex and SF Express, as well as the three aircraft for Nippon Cargo Airlines that we are adding this year.
Flynn also noted: "Our focus on express, e-commerce and fast-growing markets provides a solid foundation to deliver continued business and earnings growth this year.
"We were pleased to announce an expansion of our relationship with Amazon in March. We are scheduled to begin flying five 737-800 aircraft on a CMI basis for Amazon this year, including two starting this month, with up to 15 more by May 2021. This opportunity provides a path to continued expansion in a desirable aircraft type, and it will enhance scale in the 737 platform we operate through Southern Air.
"Reflecting the scale and scope of our domestic and worldwide operations, we continue to anticipate that our adjusted net income in 2019 will grow by a mid- to upper-single-digit percentage compared with the record adjusted net income of $204.3 million that we reported in 2018. We expect to fly approximately 80,000 block hours (over 75 percent in ACMI) in the second quarter of 2019, with revenue of about $710 million and adjusted EBITDA of about $105 million. We also expect that our second-quarter adjusted net income will represent slightly more than a mid-single-digit percentage of our full-year adjusted net income."