Atlas Air enters into freighter lease agreement with DHL Global Forwarding
September 15, 2017: Atlas Air Worldwide, provider of outsourced aircraft and aviation operating services, has entered into 747-400 freighter ACMI agreement with DHL Global Forwarding, airfreight forwarding company and a division of the Deutsche Post DHL Group. The 747-400F will be operated by Atlas Air, Inc. and will fly on behalf of DHL Global Forwarding […]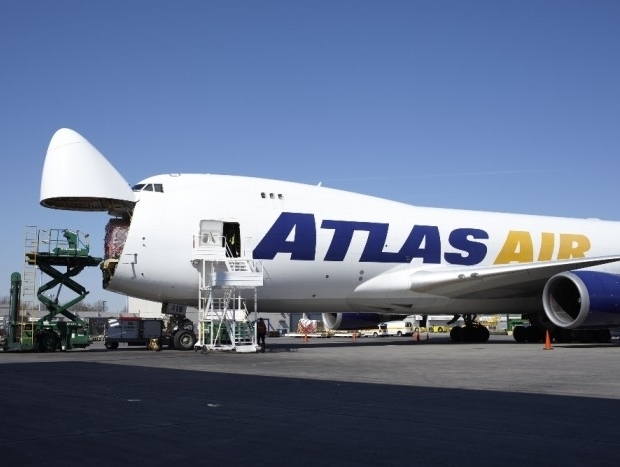 September 15, 2017: Atlas Air Worldwide, provider of outsourced aircraft and aviation operating services, has entered into 747-400 freighter ACMI agreement with DHL Global Forwarding, airfreight forwarding company and a division of the Deutsche Post DHL Group.
The 747-400F will be operated by Atlas Air, Inc. and will fly on behalf of DHL Global Forwarding through an aircraft, crew, maintenance and insurance agreement. The new service will commence this month and will serve routes between the United States, Europe, and Asia.
"DHL Global Forwarding is a leading service provider in the global airfreight industry, and we are delighted that they have chosen to partner with Atlas Air as they continue to innovate and develop new solutions for their customers," said William J Flynn, president and chief executive officer, Atlas Air Worldwide.
"We are excited to enter into this agreement with Atlas Air to provide our customers with a unique dedicated aircraft solution," said Ingo-Alexander Rahn, executive VP Global Airfreight, DHL Global Forwarding. "We are looking forward to a long and successful partnership."
Atlas Air Worldwide is a leading global. It is the parent company of Atlas Air, Inc., Southern Air Holdings, Inc., and Titan Aviation Holdings, Inc., and is the majority shareholder of Polar Air Cargo Worldwide, Inc.