Astral extends its freighter operations in Africa
Today, Astral Aviation will operate to Lilongwe in Malawi and Lusaka in Zambia with a weekly frequency, and also to Kismayo and Bosaso in Somalia, which brings the number of destinations it serves on schedule to 13, according to Charles Simiyu, commercial director of Astral Aviation.

Astral Aviation had announced an increase in its intra-African network with cargo freighters during the pandemic. While there has been a reduction in capacity to, from, and within Africa, which has been caused by a stoppage of passenger flights and limited frequencies on freighter aircraft, Astral Aviation will operate cargo freighters from its Nairobi hub to 13 Destinations in Africa, which include South Sudan, Somalia, Uganda, Tanzania, South Africa, Mozambique, Malawi, and Zambia, according to Sanjeev Gadhia, chief executive officer of Astral Aviation.

During the pandemic, Astral has operated a number of charter flights for Personal Protective Equipment (PPE) and medical items to various African countries, which include the Democratic Republic of Congo, Mozambique, Eritrea, Burundi, Madagascar, Djibouti, Yemen, and Sudan, thus providing a life-line for air cargo imports into regions, which have been cut off from the rest of the world, according to Anthony Mwangi, Charter Manager of Astral Aviation.

According to Michael Mutahi, operations director of Astral Aviation, there have been a number of operational challenges relating to crew quarantine restrictions and turn-around at certain airports, however Astral has managed to ensure that its flights continue to operate safely and within the Covid-19 guidelines of the countries that it operates to.

Astral operates a fleet of B747-400F with perishables from its Nairobi Hub to Doncaster, UK, and Liege, Belgium with Network Airline Services, and a fleet of regional freighters, which it operates to over 50 Destinations in Africa. In 2020, Astral celebrates a milestone of operating in Africa for 20 years

You may also like:-
---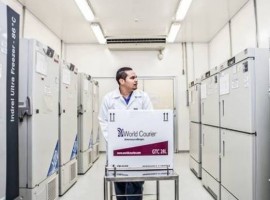 Logistics
Supply Chain
Vaccine development and manufacture and ensuring it reaches the people who need it are the two major challenges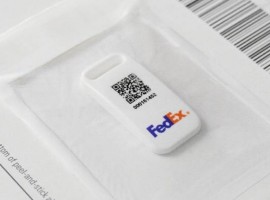 Logistics
The enhanced location visibility provided by this technology will create opportunities for FedEx customers to reimagine their supply chain through real-time updates on a package's location within the FedEx Express network.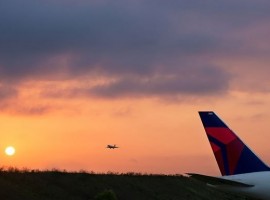 Aviation
The decrease is said to be because of the international capacity reduction, which is said to be at 80 per cent and 50 per cent for domestic.