ASL Aviation closes $125 mn debt facility with Goldman Sachs
ASL Aviation Holdings DAC has closed a new debt facility with Goldman Sachs.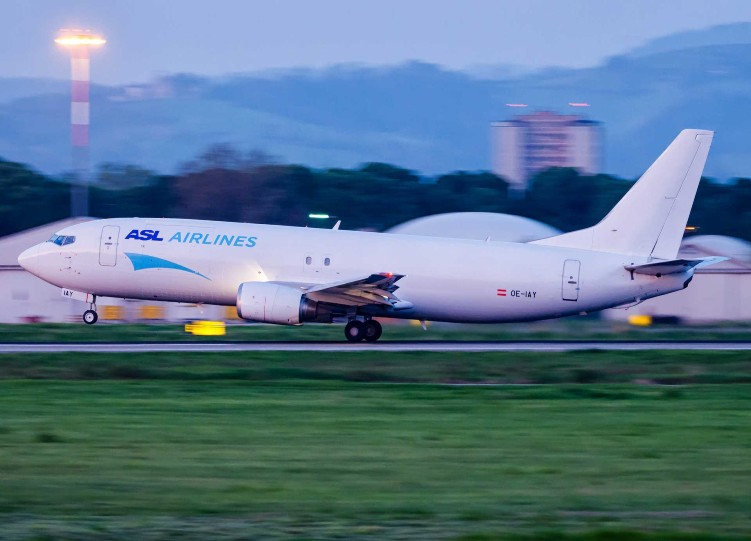 ASL Aviation Holdings DAC has closed a new debt facility with Goldman Sachs. The agreement makes $125 million available to ASL to be drawn down as required by the Dublin-headquartered aviation services group.
ASL Aviation Holdings Group chief financial officer Mark O'Kelly, stated, "The facility will be used through 2021 to partially finance ASL's ongoing medium-haul fleet replacement programme." Last month, ASL announced the confirmation of options for 10 737-800 Boeing Converted Freighter (BCF) slots with Boeing. A total of 20 B737-800 aircraft will be converted by the end of 2022, with the first 3 aircraft already delivered and 4 due later this month.
"With a volatile market due to the impact of the pandemic, this new facility provides ASL with both stability and flexibility," said O'Kelly. "It builds on our financial infrastructure to facilitate future capital expenditure and also enables us to manage our debt profile in Europe as required as the aviation industry works its way through the enduring effects of the pandemic."
During the pandemic, ASL maintained an utilisation of about 80 percent of the group's global fleet of 140 aircraft, and has retained all 2,500 staff, with no Covid related redundancies.
"Our airlines have continued to operate throughout the pandemic, carrying personal protection equipment and vaccines as well as industrial, business and personal goods that have been key for both the European economy and the well-being of citizens across Europe and the UK," said Dave Andrew, ASL Aviation Holdings chief executive. "It is very pleasing to see that a distinguished global financial institution like Goldman Sachs supports our market plans and positioning and feels that our confidence in the future is well founded."
Andrew continued, "The global aviation industry has been devastated and a full recovery will take time, but ASL is gearing for growth in Europe while undertaking a fleet renewal programme that will reduce our fuel use and carbon emissions as we are committed to our industry target of net-zero emissions by 2050."
ASL Aviation Holdings has five European airlines. ASL Airlines Ireland, ASL Airlines Belgium and ASL Airlines Hungary operate cargo networks for leading express parcel and online retailer customers in Europe. The Irish and Belgian airlines also operate both customer and own brand scheduled trans-continental flights.
ASL Airlines France also operates European cargo flights for leading express parcel, online retailer, and postal customers. The airline also operates scheduled and charter passenger flights, including a current programme of special repatriation charters from Algeria to France.
ASL Airlines United Kingdom began operating at the end of March with an ATR72-200 freighter aircraft on the East Midlands to Belfast International route. ASL UK was the first fixed-wing airline to be granted an Operating Licence and Air Operators Certificate by the UK Civil Aviation Authority since Brexit.