Asian carriers see moderate air cargo demand growth in August
Sep 26, 2018: The latest traffic figures released by the Association of Asia Pacific Airlines (AAPA) revealed that the growth in international air cargo demand as measured in freight tonne kilometres (FTK) recorded a 4.2 percent year-on-year increase in August. 
Monthly FTK volumes remained relatively firm, with broad-based economic growth continuing to support demand for air cargo. The average international freight load factor fell slightly by 0.8 percentage points to 63.2 percent for the month, following a 5.5 percent expansion in offered freight capacity.
While the passenger market saw robust growth mainly due to higher leisure travel demand during the peak holiday season. In total, Asia Pacific airlines carried 32.0 million international passengers in August, a firm 8.4 percent increase compared to the same month last year, with consumer confidence underpinned by ongoing economic expansion. Demand as measured in revenue passenger kilometre (RPK) terms grew by 8.2 percent, reflecting strong contributions from both regional and long haul travel markets. 
Andrew Herdman, director general, AAPA said, "Strong business and leisure travel demand continued to fuel growth in international passenger markets for Asian carriers. Overall, the region's airlines achieved an impressive 8.0 percent increase in the number of international passengers carried to a combined total of 239 million in the first eight months of the year."
"During the same period, international air cargo demand increased by 4.8 percent, although growth rates have moderated after the strong surge we saw last year." 
Looking ahead, Herdman said, "The ongoing expansion in the global economy is sustaining high levels of consumer confidence which should continue to support further growth in both leisure and business travel markets. Air cargo demand remains relatively firm moving into the peak season, even though growth rates have moderated. The escalation in protectionist rhetoric and the imposition of new tariffs has so far had little real impact on trade flows, but adds an element of uncertainty for businesses reliant on integrated global supply chains."
"Asian airlines are benefitting from the sustained growth in air travel demand, and achieving high load factors, but continue to face a challenging operating environment, buffeted by the effects of high fuel prices and weak local currencies. Overall, Asian airlines remain proactive in adapting to such pressures in a bid to maintain earnings performance."
You may also like:-
---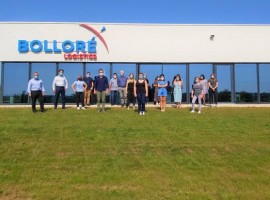 Logistics
It emphasises the company's desire to support its long-standing and more recent customers in the area by delivering local services, supported by its global network.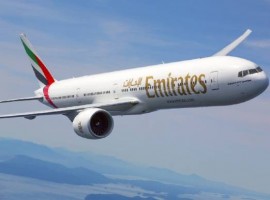 Aviation
The expanded schedule will offer enhanced connectivity for customers travelling to Dubai and beyond to Emirates' network of over 85 destinations.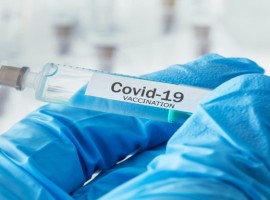 Air Cargo
Aviation
Prof. Dr Wouter Dewulf and Prof. Dr Roel Gevaers from the University of Antwerp and Pharma.aero's Frank Van Gelder share their views on how a weak supply chain can destroy the quality of the Covid-19 vaccine.