Asia Pacific Airlines see double digit growth in air cargo traffic in September
October 24, 2017: International air passenger demand expanded at a healthy pace in September, whilst international air cargo markets continued to enjoy double-digit growth in traffic volumes, according to the latest traffic figures released by the Association of Asia Pacific Airlines (AAPA). International air cargo demand, in freight tonne kilometres (FTK) increased by a solid […]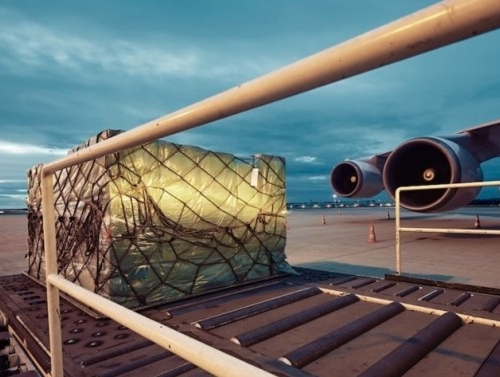 October 24, 2017: International air passenger demand expanded at a healthy pace in September, whilst international air cargo markets continued to enjoy double-digit growth in traffic volumes, according to the latest traffic figures released by the Association of Asia Pacific Airlines (AAPA).
International air cargo demand, in freight tonne kilometres (FTK) increased by a solid 11.4 percent compared to the same month last year, reflecting the on-going pick-up in global trade across major advanced and emerging market economies. Offered freight capacity grew by 5.7 percent, resulting in a 3.4 percentage point rise in the average international freight load factor to 66.0 percent for the month.
Andrew Herdman, director general, AAPA, said, "The global economy is in pretty good shape, with encouraging growth in both international air passenger and cargo demand seen this year."
Herdman added, "Overall, Asia Pacific airlines carried a combined total of 235 million international air passengers during the first nine months of the year, with passenger traffic in RPK terms growing by 7.9 percent compared to the same period last year. During the same period, Asian airlines recorded a firm 10.7 percent increase in international air cargo traffic volumes."
Ahead of its Assembly of Presidents meeting in Taipei, the association brings to the fore the concern that Asia Pacific carriers remain under pressure in a market characterised by intense competition and robust growth of both passenger and cargo traffic.
"Despite underlying political, economic and security risks, the region's carriers are well-placed to capture the market opportunities in an expanding global economy," says AAPA through a statement on its website.
"Improvements in global trade sentiment have delivered a robust 10% growth in air cargo volumes, a welcome development for Asian carriers which account for nearly 40% of global air cargo traffic. Although there has been considerable pressure on yields in a fiercely competitive environment, Asia Pacific carriers in aggregate are expected to deliver profitability levels similar to last year."
"Safety continues to be the industry's number one priority, with carriers maintaining the highest safety standards in 2017. Nonetheless, Asia-Pacific carriers recognise the need for vigilance at all operational levels."
Herdman concluded, "The impressive growth seen in both international air travel and air cargo demand this year provides an encouraging backdrop as Asia Pacific airline leaders are gathering this week in Taipei for the 61st AAPA Assembly of Presidents meeting, where topics to be discussed include the state of the industry, future growth opportunities and various regulatory challenges."