Asia Airfreight Terminal receives pharma certification from IATA
Apr 25, 2017 Asia Airfreight Terminal (AAT) has successfully obtained the CEIV Pharma Certification from the International Air Transport Association (IATA). The certification helps the industry establish a network of pharmaceutical trade lanes that meet strict handling standards to keep the cold chain intact. This initiative was started by Airport Authority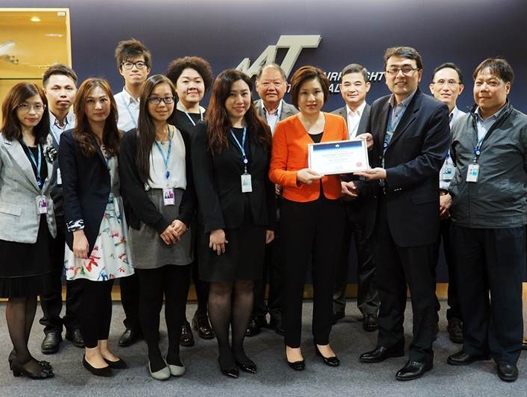 Apr 25, 2017: Asia Airfreight Terminal (AAT) has successfully obtained the CEIV Pharma Certification from the International Air Transport Association (IATA).
The certification helps the industry establish a network of pharmaceutical trade lanes that meet strict handling standards to keep the cold chain intact. This initiative was started by Airport Authority Hong Kong (AAHK) to make Hong Kong International Airport (HKIA) a preferred gateway for pharmaceutical products. The certification takes into account all aspects of cold chain handling in the AAT warehouse, including the upgrade of coldroom facilities, operational processes and manpower training.
Yvonne Ho, IATA general manager for Hong Kong and Macau, says, CEIV Pharma ensures that facilities, equipment, operations and staff comply with all applicable standards, regulations and guidelines expected from pharmaceutical manufacturers and I am glad that AAT has achieved this standard of excellence.
Kuah Boon Kiam, General Manager for AAT, further adds, Nowadays, cargo terminal operators must constantly improve their ability to handle special cargo. Pharmaceutical is an important market segment that is growing rapidly and AAT is proud to receive this certification that validates our capabilities to effectively handle this type of freight. We applaud AAHK drive to establish HKIA as a preferred hub for handling