As Amazon makes its way, preparatory earthworks for cargo hall at Leipzig/Halle Airport commence
Feb 12, 2020: With Amazon expanding its operations at Leipzig/Halle Airport, a cargo hall of around 20,000 square meters is to be built in the southern part of the airport site next to the existing World Cargo Center. The aim is to use the new building to improve the operational processes. The preparatory earthworks are […]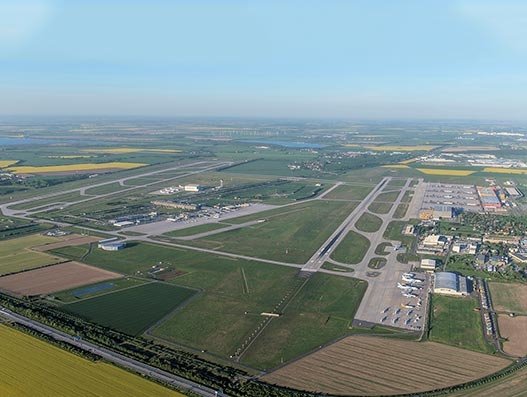 Feb 12, 2020: With Amazon expanding its operations at Leipzig/Halle Airport, a cargo hall of around 20,000 square meters is to be built in the southern part of the airport site next to the existing World Cargo Center. The aim is to use the new building to improve the operational processes.
The preparatory earthworks are scheduled to start in the next few days. Construction work will commence once the official permits have been obtained and are planned to be concluded later this year. This expansion will create more than 200 new jobs in the Leipzig community.
Flughafen Leipzig/Halle GmbH is a subsidiary of Mitteldeutsche Flughafen AG. Around 2.62 million passengers and 1.24 million tonnes of air cargo were registered in 2019. This makes Leipzig/Halle Airport the second largest cargo airport in Germany and number 5 in Europe.
The airport is connected to the A 9 and A 14 motorways and has a train station in the central terminal. The check-in counters are accessed directly from the station and the multi-storey car park.
Leipzig/Halle Airport has further vacant development space at its site measuring 1,400 hectares and in the surrounding area; this provides ideal conditions for companies operating in sectors closely related to logistics and air freight.