Arvato expands its cosmetic logistics services in Europe
December 20, 2017: Arvato SCM Solutions and the cosmetic corporation, Benefit Cosmetics from San Francisco (USA) are continuing their partnership co-operation, including contract extension. The internationally operated supply chain and e-commerce specialist is in charge of logistics in the European and US-American markets, in which an additional location in Great Britain supplies B2C for the […]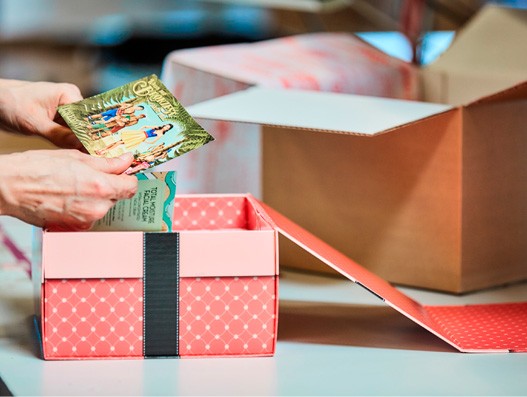 December 20, 2017: Arvato SCM Solutions and the cosmetic corporation, Benefit Cosmetics from San Francisco (USA) are continuing their partnership co-operation, including contract extension.
The internationally operated supply chain and e-commerce specialist is in charge of logistics in the European and US-American markets, in which an additional location in Great Britain supplies B2C for the European business. Moreover, Arvato provides customer care solutions for Benefit Cosmetics in Canada.
"We are happy to offer local services also in Great Britain, along with supplying Germany and the USA. This is an awesome validation of our previous performance," said Nils Klose, president of consumer products of Arvato SCM Solutions.
For the last six years, Arvato SCM Solutions has been responsible for several logistics processes of the Webshop in both the European and US markets for the beauty corporation.
The services included logistics, international transport management, returns management, as well as premium services, such as personalised greeting cards and gift-wrapping.
Arvato's distribution center in Dortmund, Germany has been exclusively providing logistics services for Europe until now, specialising in requirements for fashion and beauty logistics. This multi-brand distribution center contains approximately 33,000 m.
The Arvato Distribution Center in Pleasant Prairie, Wisconsin supplies logistics services for the USA. The business in Great Britain is provided by the Arvato Distribution Center in Hams Hall near Birmingham.
Says Klose, "We offer a flexible global set-up for our client, Benefit Cosmetics, spread across several countries, with local distribution centers ensuring quick delivery times to the most important target markets."
"Arvato has been a key partner in helping us globally scale and deliver great customer experiences, and we're excited to continue expanding our partnership." said Cindy Shen, VP of global ecommerce and CRM of Benefit Cosmetics.
"With the addition of UK-based fulfillment, Benefit will be able to deliver our fun, laughter and instant beauty solutions more seamlessly to that market," he said.
Besides e-commerce fulfillment, Arvato SCM Solutions is also in charge of customer care in Canada. In Kitchener, Ontario, Arvato employees handle telephone and email inquiries in customized offices specifically designed according to the Benefit Cosmetic brand.