Arvato, C&A jointly rolls out new packaging solutions for e-commerce business
April 6, 2018: In a recent development, Arvato SCM Solutions and C&A have jointly developed a new packaging solution to ship online fashion items. With the help of the new packaging solution, cartons of online fashion items can be automatically cut as per the actual size. It's is aimed to save cost on the material, […]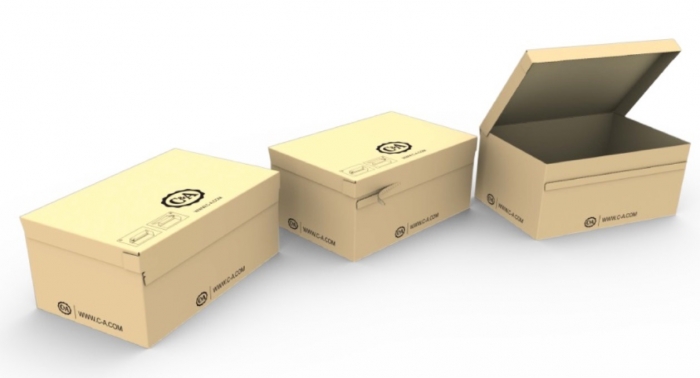 April 6, 2018: In a recent development, Arvato SCM Solutions and C&A have jointly developed a new packaging solution to ship online fashion items.
With the help of the new packaging solution, cartons of online fashion items can be automatically cut as per the actual size. It's is aimed to save cost on the material, and optimise shipping, as less air is transported.
The lid has been redesigned and fixed to the back and front side of the carton. The punched tear strip on the front lid enables easy opening and closing, in case the package is returned. The cardboard, which adeptly displays C&A branding on all sides, is made out of unbleached recycled material.
"We have noticed that many of our customers are not sure where to open the package," said Knut Bruggemann, head of E-commerce operations, C&A.
"That's why we analysed our packaging concept along with Arvato, and have developed a functional design that will now display our C&A branding, even more prominently," said Bruggemann.
Simple handling and appealing design is the prerequisite for modern packaging solutions. Sustainability also plays an important role against the backdrop of steadily rise in online e-commerce transport volumes.
Hence, C&A not only uses recycled materials in its cardboard packaging, but also makes use of little material and space as possible, to protect the environment. For this, the cardboard is automatically cut to the correct size before the package is sealed.
After the article is picked and automatically pre-sorted for the order, the staff of C&A, stationed at the shipping packing station checks the ordered goods for completeness, and packs all articles in a prepared cardboard base.
Subsequently, the open carton is transported to the sealing machine with a conveyor technology that is equipped with both photo and video documentation, as well as weight determination. After the delivery papers and a return label is attached automatically to the packaging, a pressure-sensitive unit measures the box filling height. Once it's determined, the cardboard is reduced at all corners to the exact size (in millimeter) by cutting knives, and is then glued to the newly developed cardboard lid.
Throughout this cutting process, less filler material, such as air cushioning is used. It's because the cut-down material remains in the carton as a space filler. Additionally, adhesive material is saved because, thanks to the innovative cover. However, at the most, an adhesive strip for closing a return shipment is required.
"If the boxes contain less air, they require less space on the truck. This reduces the transport volume by around 250 truck journeys per year. Not only does this benefits the environment through less CO2 pollution, but also offers the consumer who has less packaging material to dispose off," said Michael Sorge, site manager, Arvato distribution centre, in Hannover-Langenhagen, from where C&A customers across 20 European countries will soon be supplied.
"Space-saving packaging requires environmental compatibility, resource avoidance, damage limitation and customer experience into an optimal relationship," said Sorge