Artificial intelligence to transform baggage management: SITA
March 7, 2018: A recently published white paper by SITA on 'Intelligent Tracking: A Baggage Management Revolution' suggests that smart use of artificial intelligence (AI) is expected to revolutionise the management of baggage, and will mitigate mishandling of baggage, globally. The paper notes that over 4.5 billion bags are handled by industry baggage systems every […]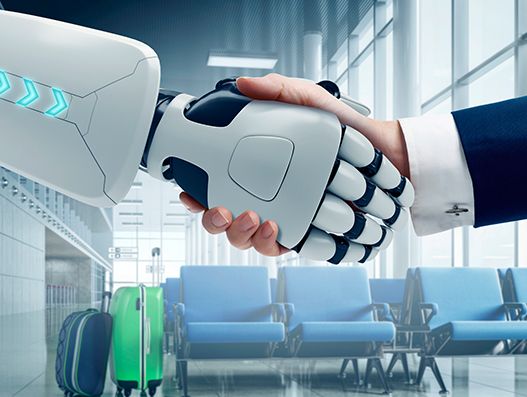 March 7, 2018: A recently published white paper by SITA on 'Intelligent Tracking: A Baggage Management Revolution' suggests that smart use of artificial intelligence (AI) is expected to revolutionise the management of baggage, and will mitigate mishandling of baggage, globally.
The paper notes that over 4.5 billion bags are handled by industry baggage systems every year. However, airlines and airports will have to cope with twice that number as passenger numbers are expected to increase twofold over the next two decades.
With enhancement in technology and processes, the air transport industry has managed to cut down its annual baggage mishandling cost over the past decade from $4.22 billion to $2.1 billion.
Ilya Gutlin, president of SITA Air Travel Solutions said: "We believe that harnessing data and artificial intelligence in a meaningful way, which will streamline the process for the air transport industry to manage baggage in the future. SITA plays a unique role in baggage management, and we are strongly focused on collaborating with the industry to bring in innovations."
The immediate focus of the industry is to implement the International Air Transport Association's (IATA) resolution 753, which requires member airlines to keep a track on each bag, and share the tracking information with all involved in the delivery of bags to passengers at their destination.
While the resolution will deliver accurate data on the journey undertaken by every bag, the industry is already looking beyond the resolution to develop an accurate model for baggage operations.
"The bag tracking data, which will be generated and collected under the 753 resolution, will provide the air transport industry with a rich stream of data. It can be enhanced with artificial intelligence tools to create greater efficiencies in baggage operations for passengers," said Gutlin.
From an operations point of view, artificial intelligence will allow airports and airlines to determine which baggage routes cause the most stress on their systems, and factors that are most likely to cause them. The system will also generate insight into patterns of baggage movements that would enable airlines to deliver bags more effectively.
Artificial intelligence will enable baggage to be autonomously managed from the moment a passenger checks in to when its destination, without any human intervention. Autonomous loaders can be used to transport bags between the terminal and aircraft. The data will also allow airlines and airports to provide passengers more relevant information on their baggage, from departure to destination.
Progress in harnessing the power of artificial intelligence is underway. The air transport community is learning from the experiences of the supply chain industry, which is fast implementing artificial intelligence-led business models.
"The digital transformation around baggage is already happening, and the 'Intelligent Tracking: A Baggage Management Revolution' paper discusses ways to harness artificial intelligence to revolutionise our industry in the future. It will take time, but artificial intelligence will unleash the potential to make baggage operations more service orientated. This means baggage delivery will become more secure, and enables airports and airlines to deliver tailored baggage services to passengers," said Gutlin.