Antonov Airlines delivers automotive parts from Asia to US
Antonov Airlines has safely transported 80 tonnes of automotive parts on a route from Indonesia and Vietnam to Ohio, US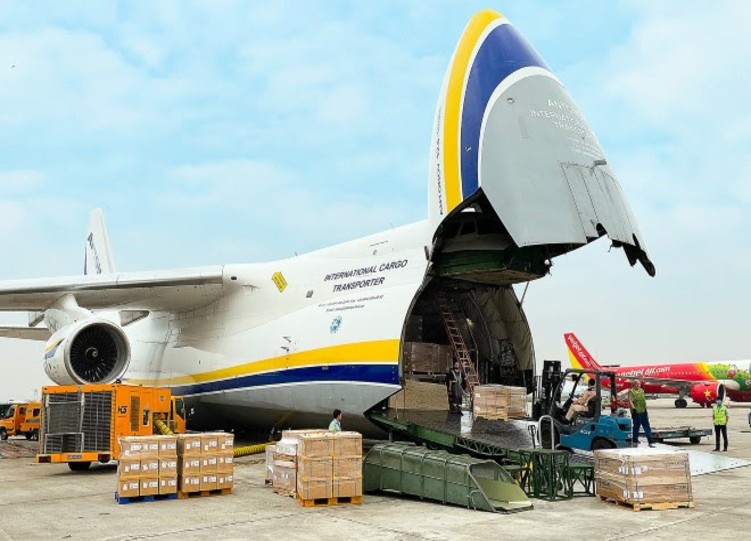 Antonov Airlines has safely transported 80 tonnes of automotive parts on a route from Indonesia and Vietnam to Ohio, US to support increasing demand from vehicle manufacturers as plants across the States reopen.
The Open Skies Agreement between Ukraine and the US, which promotes an increase in travel, trade, productivity, and economic growth between the two nations, meant Antonov Airlines was able to rapidly provide one of its AN-124-100's to carry the cargo.
The AN-124-100 picked up 40 tonnes of parts in Yogyakarta and a further 40 tonnes in Hanoi.
"We have seen an increase in demand for automotive cargo, and a double pick-up is not usual in the day-to-day operations of the AN-124-100," said Iryna Kyianytsia, commercial executive at Antonov Airlines.
"There were additional challenges ensuring compliance with Covid-19 restrictions in different nations, but thanks to well-organised work and communication with The Flight Lab Aviation Consulting, which chartered the flights, the cargo was safely and successfully transported in full and on time."
It took four days to complete the route with technical stops required in Japan and Alaska to accommodate crew rests and aircraft refuelling before reaching Ohio.
"These flights were not your run-of-the-mill charters," said Adam Green, founder and chief executive officer at The Flight Lab Aviation Consulting.
"Due to the nature of the cargo and the double pick-up in two different countries, the planning had to be precise and executed perfectly.
"All the cargo was just-in-time, to support a large automotive manufacturer; with the help of the consignee V. Alexander in the US, each flight went off without a hitch."
There has been an increase in demand across the globe for automotive parts since the beginning of 2021 as vehicle manufacturing resumes after slowing in 2020.
Antonov Airlines operates seven AN-124-100s, as well as the unique AN-225 "Mriya", the largest cargo aircraft in the world with a payload of 250 tonnes.