Anchorage Airport, Alaska is cautiously moving cargo to/from China
February 10, 2020: Ted Stevens Anchorage international airport (ANC) is continuing routine air cargo operations with precautions in place to prevent the spread of the novel coronavirus (2019-nCoV). Cargo flights to ANC from Chinese cities other than Wuhan are operational, and crew members of cargo flights arriving from mainland China are excluded from the presidential […]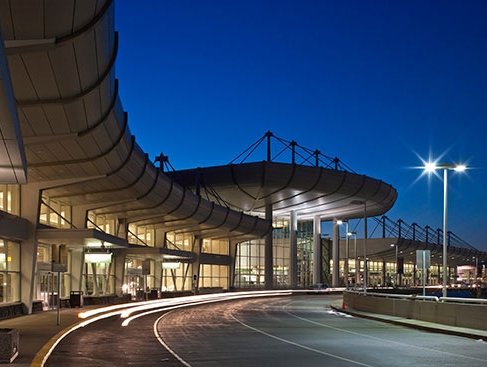 February 10, 2020: Ted Stevens Anchorage international airport (ANC) is continuing routine air cargo operations with precautions in place to prevent the spread of the novel coronavirus (2019-nCoV).
Cargo flights to ANC from Chinese cities other than Wuhan are operational, and crew members of cargo flights arriving from mainland China are excluded from the presidential proclamation, which suspends entry of immigrants and nonimmigrants who have visited mainland China in the past 14 days.
In Alaska, cargo flights from China are only landing at ANC to prevent the interruption of cargo traffic while providing guidance measures to safeguard the health of both the crew and the general public.
All incoming cargo crew are advised to strictly adhere to the interim health guidance issued on by the US federal aviation administration and the US department of health and human services on 2nd Feb. Flight crew on cargo flights from destinations in China undergo an initial health screening by US customs and border protection agents at the ANC's North Terminal. Anyone with signs or symptoms of respiratory illness will undergo further health screening by CDC Quarantine Station staff, with subsequent notification of the Alaska department of health and social services (DHSS), as appropriate.
No scheduled passenger flights from China are currently landing in Alaska. All passenger flights from China are being funneled to 11 airports in the Lower 48 designated as special CDC screening stations to help detect potential cases of novel coronavirus. It is possible that healthy travelers who have been in China in the last 14 days might then come to Alaska if they are showing no symptoms at the time of screening.
Finally, the letters and packages received from China are not considered a health risk according to the CDC. Currently there is no evidence to support transmission of 2019-nCoV associated with imported goods and there have not been any cases of 2019-nCoV in the United States associated with imported goods. Information will be provided on the CDC's 2019 Novel Coronavirus website as it becomes available.