American Airlines sends supplies to NY, Massachusetts and Tennessee hospitals
American Airlines has donated supplies to hospitals in New York, Massachusetts and Tennessee.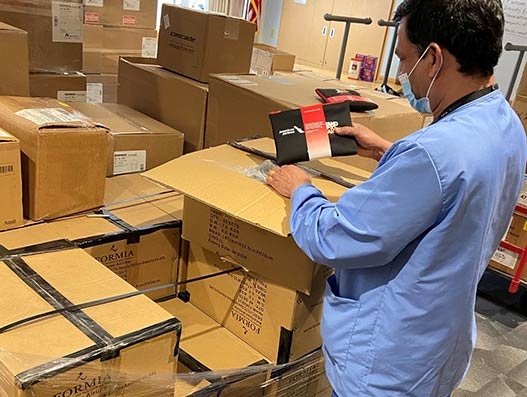 In support of communities throughout the nation who are on the frontlines of the Covid-19 response, American Airlines has donated various supplies to Mount Sinai Hospital in New York City; Dana-Farber Cancer Institute in Boston; and St. Jude Children's Research Hospital in Memphis, Tennessee.
American delivered 1,000 onboard amenity kits to Mount Sinai in New York. The kits will be distributed to doctors and nurses who are staying in area hotels. The kits include a toothbrush, toothpaste, eye mask, lip balm, tissues and lotion.
The airline delivered 2,400 amenity kits to Dana-Farber. For 30 years, American has supported the Dana-Farber Cancer Institute, now home to many cancer patients who are being quarantined due to COVID-19.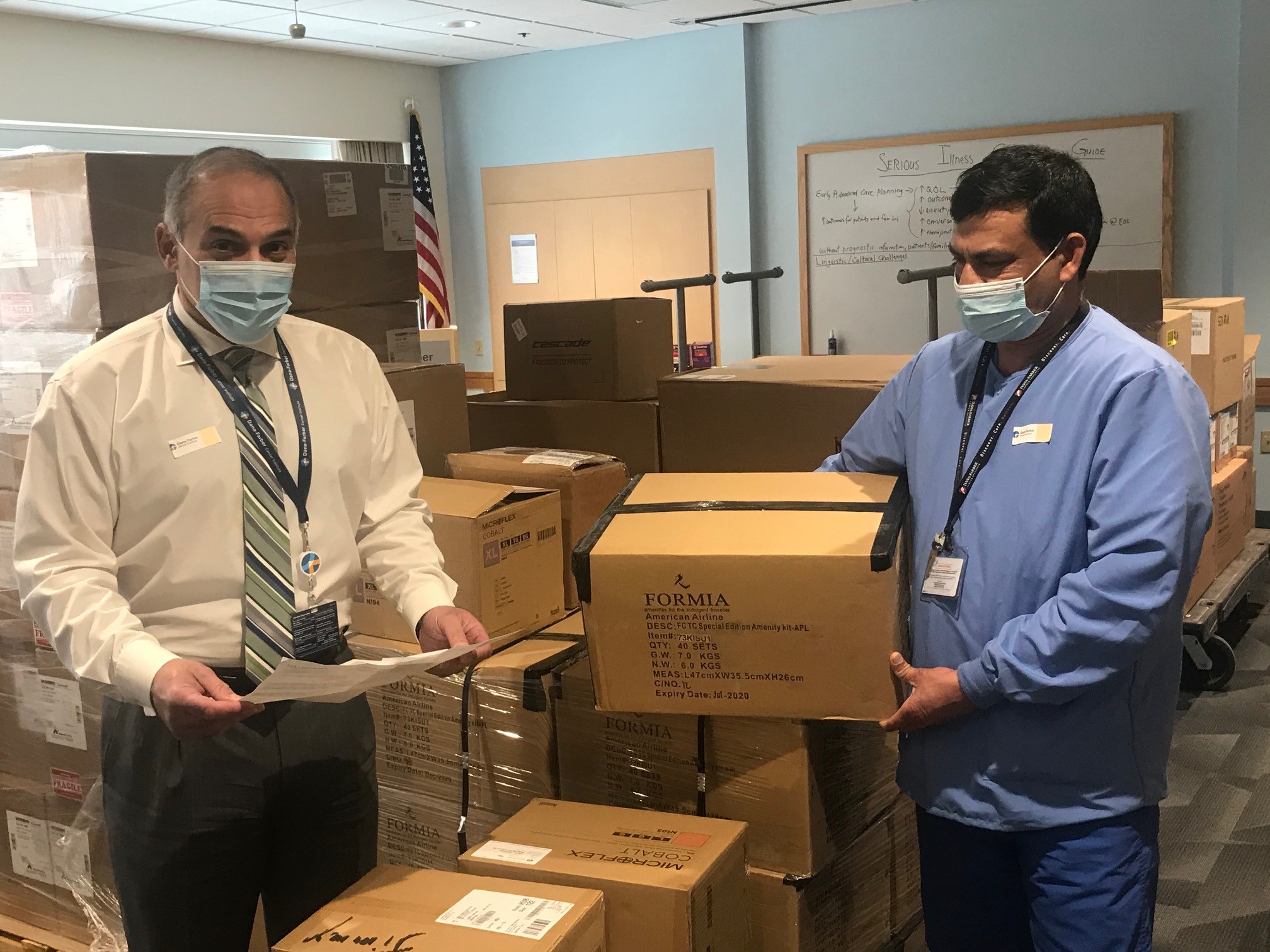 The kits will go to patients and their families to use during the quarantine

In support of St. Jude Children's Research Hospital, American sent 5,000 pandemic kits, which consist of a surgical ear loop mask, antiseptic towelette, tissues, soap and gloves. This donation will help support physicians, researchers and staff at St. Jude who care for and treat immune-compromised patients with childhood cancer and other life-threatening diseases.
Leaders from all locations expressed their gratitude for the supplies and American's support:
"Mount Sinai is exceptionally proud to have American Airlines as a corporate partner in our continued fight against the coronavirus," said Mark Kostegan, senior vice president and chief development officer of Mount Sinai Health System. "Thanks to their support, we are able to provide 1,000 amenity kits that include essential necessities not only for our frontline health care heroes, but also for our patients fighting this disease in New York City."
"For more than 30 years, American Airlines has been a dedicated partner of Dana-Farber Cancer Institute and the Jimmy Fund, and we are so thankful that their generosity has continued in times like these," said Suzanne Fountain, Vice President of the Jimmy Fund. "Their donation of more than 2,400 amenity kits for our kids and families will provide necessary items for our patients to use for the coming months. We thank American Airlines for being an amazing partner and truly caring for the families at Dana-Farber."
"We know firsthand how this pandemic is affecting different industries and the way that they operate. However, we can't let Covid-19 impact the way we care for others—whether it's on a plane or in a hospital," said Ron DeFeo, senior vice president of global engagement for American. "Health care workers are showing up to work every day and doing all that they can to help others in need. Now, we get to do our part, and supply some of the resources that will help protect patients, providers and their loved ones."