American Airlines picks cargo.one as strategic partner to fuel next stage of digital cargo transformation
Starting in Europe, with global expansion following, freight forwarders will be able to access American's cargo capacity in real-time and book with instant confirmation.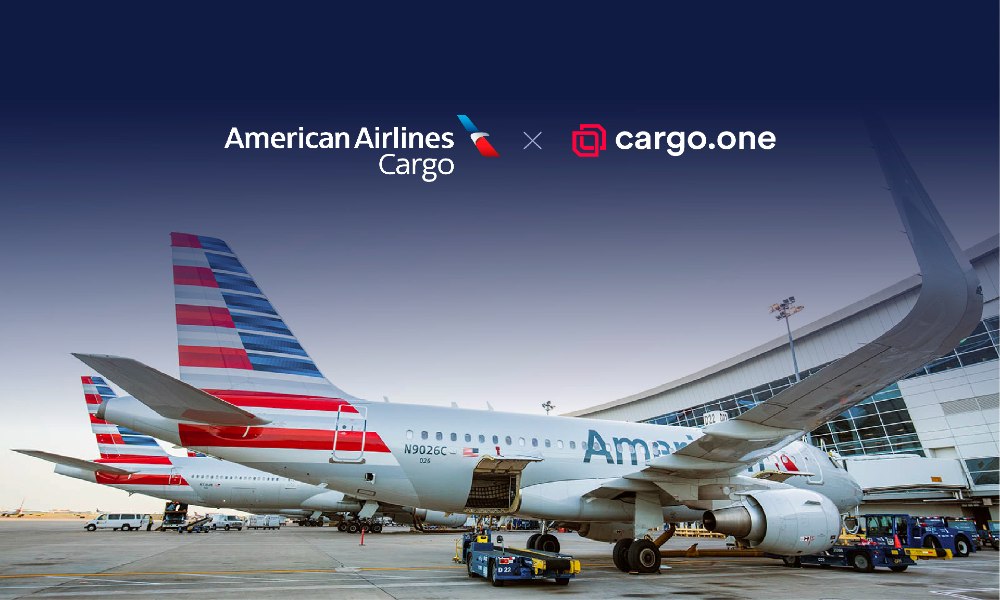 American Airlines and cargo.one have entered into a strategic partnership expanding the airline's cargo capacity offering to cargo.one's leading e-booking platform for air cargo. Starting in Europe, with global expansion following, freight forwarders will be able to access American's cargo capacity in real-time and book with instant confirmation.
We continually look for ways to enhance our digital capabilities and offer more solutions to our customers, always aiming to exceed their expectations. This partnership with cargo.one is a strategic way for us to make our cargo capacity more accessible within the industry, and we're really excited about that, said Jessica Tyler, president cargo and vice president operations innovation and delivery. "With cargo.one, our customers will have immediate, real-time access to solutions to meet their transport needs."
Watch American Airlines' Jessica Tyler talk about making freight capacity
available in digital market places
American Airlines selected cargo.one as a strategic partner to offer its state-of-the-art technology, a customer-oriented interface, and modern product development to the rapidly increasing number of freight forwarding customers using cargo.one's platform. cargo.one's extensive data insights will also enable the airline to regularly fine-tune its capacity offer accordingly.
When it comes to business success and world-class customer experience in today's air cargo world, data transparency and data distribution capabilities are as crucial as network, handling, and fleet. As a pioneer in the air cargo industry for more than 75 years, American Airlines Cargo believes innovation and continuous improvement are a key to success in this area. This is demonstrated with the recent implementation of its new end-to-end cargo management system, allowing it to be more innovative and responsive to its customers' needs.
The partnership with cargo.one is yet another way American is offering customers flexible and innovative solutions by providing them with more options for a first-class digital booking experience.
I'm a strong believer that the cargo industry must continue to innovate to enable us to engage with our customers in a more personal, and definitely a far more efficient way. Flexibility and speed are more important than ever, and the industry needs to continue to find ways to quickly adapt. With cargo.one's customer-centric approach, American Airlines Cargo is in an even better position to match those requirements, Tyler added.
Watch IBS Software's Ashok Rajan discuss about how the air cargo industry is adapting to the digital era of trade and commerce
American Airlines Cargo has seen its customer base expand and demand for a digital booking experience increase. The ever-changing flight schedules resulting from the pandemic have driven the need for reliable, real-time capacity information and a clear overview of routes and services available. cargo.one not only meets these customer requirements - as proven by its 700 percent growth rate in 2020 - it also provides a fast, first-class booking experience and offers its airline partners greater customer reach.
Watch cargo.one's Moritz Claussen talk about how they are accelerating digital transformation in the cargo industry
"What better way to pioneer our footprint in America, than with American Airlines?" said Moritz Claussen, founder and managing director of cargo.one. "With American Airlines Cargo as a launch partner, we are kicking off a new era of customer-centric air cargo sales in North America, manifesting our ambition to become the go-to platform for freight forwarders in the US and beyond."