American Airlines completes 75 years of cargo operations
Oct 16, 2019: Yesterday American Airlines celebrated the 75th anniversary of its first cargo flight. The airline, that started its cargo service in the year 1944, has a history marked by industry firsts such as the first scheduled air cargo service in the world, the first pet carrier container, and the first unit load container […]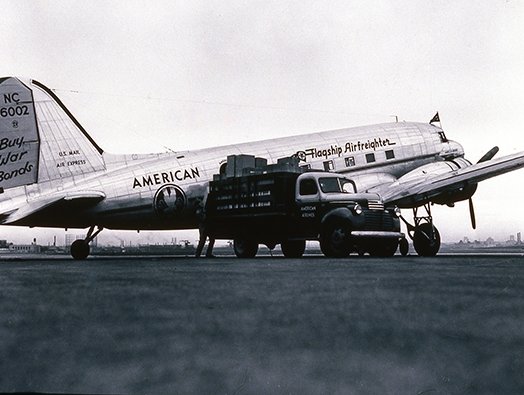 Oct 16, 2019: Yesterday American Airlines celebrated the 75th anniversary of its first cargo flight.
The airline, that started its cargo service in the year 1944, has a history marked by industry firsts such as the first scheduled air cargo service in the world, the first pet carrier container, and the first unit load container (ULD).
Other achievements highlighted by the carrier include a record-breaking 2018 year earning over $1 billion in revenue, and more recently exceeding flown-as-booked (FAB) performance goals for 12 consecutive months.
In its official release, the airline also stated that it is currently making its largest single investment in its cargo operation to date with a new IT infrastructure.
"The first phase of the system went live on October 1 and provides an enhanced online booking platform, increased visibility around the world, and a robust back-end system that will further improve customer and employee experience," informed the US carrier.
"From the DC-3s American Airlines flew in our early days to the modern, fuel efficient B777-300ERs and B787-9s in our fleet today, we are extremely proud of the history of this airline's cargo division," says American Airlines Cargo president, Rick Elieson.
In 1974, American introduced a dedicated 747 freighter into service and developed a massive container to fit inside.
"We've achieved a lot over the past 75 years. I'm proud to be part of an organization that embraces innovation and I'm excited to see what we do next."
What American Airlines Cargo looks like today
To commemorate 75 years of accomplishment, American has used the hashtag #75for75 over the course of the 75 business days leading up to the anniversary.