American Airlines Cargo appoints new GSA in Mexico
Jun 15, 2017: American Airlines Cargo has appoints G Force GSA Mexico as its new General Sales Agent (GSA) in Mexico, following the retirement of American's current GSA. The American and G Force partnership will also provide local sales expansion into five new locations to provide even greater service throughout the country, leveraging a robust team with extensive experience in cargo sales and services.
As of July 1, 2017, G Force will be responsible for selling American's extensive services in Mexico City, as well as establishing a local sales presence in Cancun, Guadalajara, Leon, Puerto Vallarta and Monterrey. G Force's team of 20 sales professionals will be dedicated to meeting customers' needs for both inbound and outbound cargo traffic. With offices in each of the six cities served, G Force will provide dedicated local service throughout Mexico, bringing local expertise about American's entire product portfolio and vast global network as well as a higher level of customer service in these fast-growing markets.
"Mexico is a very important part of our worldwide network, with a high demand for both inbound and outbound cargo traffic such as pharmaceuticals, auto parts and seafood," said Shanna Abbott, American Airlines Cargo's GSA contracts manager. "Having G Force represent us throughout Mexico will enhance service for our customers who ship to or from these key cities. A local presence is a sure-fire way for us to ensure that each customer's needs are being met."
"As Cargo needs increase throughout Mexico, customers want to know that their goods are going to be shipped quickly and reliably," said Marcel Barjau, station manager for G Force. "Our team has experience in cargo with a variety of airlines and logistics venues. We have a unique understanding of the needs of customers and of our local markets. And we are very much looking forward to working with American Airlines Cargo, adding to the strength of their international cargo network and these growing areas."
Photo: Shanna Abbott (second from left) with the new Mexican team
You may also like:-
---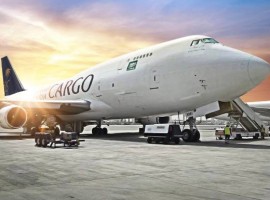 Air Cargo
The company said the new aircraft will boost the cargo and supply operations and help meet the significant surge on the demand for medicine, medical and preventive equipment and other similar goods.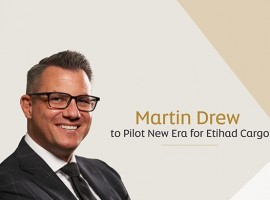 Air Cargo
Etihad Aviation Group has promoted Martin Drew to the role of managing director – Cargo and Logistics. Drew will assume the position on November 1.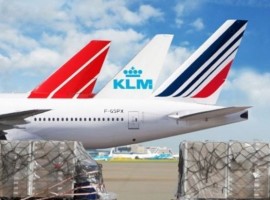 Covid-19
The additional cold room (COL), with temperatures ranging from +2 degrees Celsius to +8 degrees Celsius, will provide the capacity required to handle Covid-19 vaccines.