Amazon plans to set up new fulfilment centre in West Jordan
Aug 21, 2019: Amazon yesterday announced plans to set up new fulfillment center in West Jordan, Utah. The center, with an area of more than one million-square-foot, will be used to ship large customer items, such as sports equipment, patio furniture, fishing rods, pet food, kayaks, bicycles, and larger household goods. The e-commerce giant says […]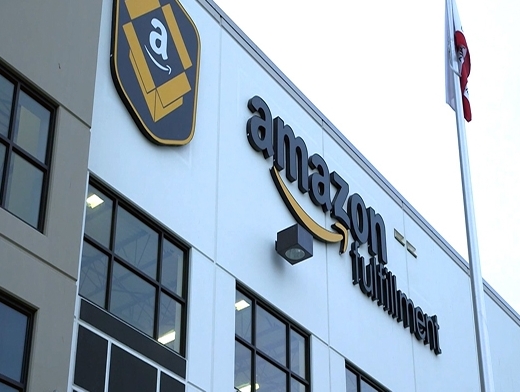 Aug 21, 2019: Amazon yesterday announced plans to set up new fulfillment center in West Jordan, Utah.
The center, with an area of more than one million-square-foot, will be used to ship large customer items, such as sports equipment, patio furniture, fishing rods, pet food, kayaks, bicycles, and larger household goods.
The e-commerce giant says that it will create more than 800 full-time jobs with the opening of this new additional fulfillment center in Utah. The project is being developed by Seefried Industrial Properties.
Jim Riding, Mayor of West Jordan said: "This project, with approximately 800 new jobs, will provide our residents with even greater opportunity to work close to home. To the folks at Amazon, thank you for selecting the City of West Jordan for this new facility. We are proud to partner with you and are encouraged by the additional growth this project will bring."
"Utah has a talented workforce, and we are very excited to grow employment beyond the more than 2,000 associates already serving customers in the state," said Alicia Boler Davis, Amazon's Vice President of Global Customer Fulfillment.
"As the 'Crossroads of the West,' Utah is the perfect place for companies in the distribution, fulfillment, and logistics industries to enjoy great success. This is another example of the strength of Utah's economy and the high quality of life we enjoy," said Governor Gary R Herbert.
There are more than 26,500 authors, small and medium-sized businesses, and developers in Utah growing their companies and reaching new customers on Amazon products and services. According to a report released last year, Utah has more small- and medium-sized businesses per capita selling their products on Amazon than any other state in the nation.
In July, this year, the company announced plans to open two new Ohio fulfillment centers, one in Akron and the other in Rossford.