Amazon mulls to take over Pinnacle Logistics' operations at Rockford, Baltimore
January 21, 2020: Amazon is planning to take over the ground handling operations of Pinnacle Logistics at Chicago Rockford International Airport, Illinois, and Baltimore/Washington International Thurgood Marshall, Maryland airports. Amazon last week made the move involving the Pinnacle Logistics operation in the cargo operations at Baltimore-Washington International Thurgood Marshall Airport as it builds its own […]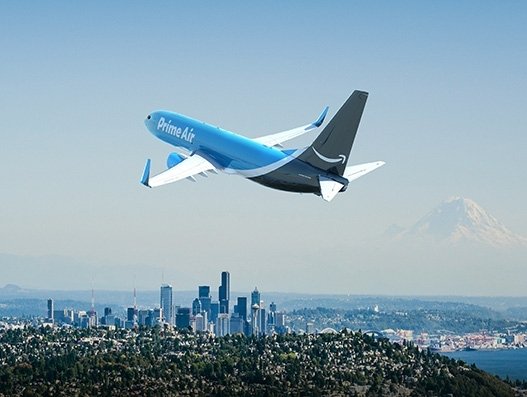 January 21, 2020: Amazon is planning to take over the ground handling operations of Pinnacle Logistics at Chicago Rockford International Airport, Illinois, and Baltimore/Washington International Thurgood Marshall, Maryland airports.
Amazon last week made the move involving the Pinnacle Logistics operation in the cargo operations at Baltimore-Washington International Thurgood Marshall Airport as it builds its own domestic air freight shipping network.
Amazon has offered the affected hourly Pinnacle workers jobs with Prime Air, the e-commerce retailer's aviation arm, Rockford Register Star reported.
A Work Adjustment and Retraining Notification filed with the Maryland Department of Labor shows that Pinnacle is planning to close its Baltimore facility on April 14, which will affect 1,609 of its staff.
"Amazon has been an active member of the greater buy cheapest tramadol online Chicago area and Baltimore business communities for several years, and are excited to grow our direct employee base in the areas," an Amazon spokesperson said.
In August, an affiliate of Aviation Facilities Company Management (AFCO) announced it had raised more than $36 million in financing for a new air cargo facility in Baltimore. AFCO used the funds to construct a 200,000 square feet air cargo facility, 450,000 square feet of aircraft parking apron, and related infrastructure in Baltimore.
Meanwhile, in late 2018, it was revealed that Amazon Air would expand its presence at Rockford airport, increasing the 72,000 square feet facility it has been working out of at the airport by an extra 120,000 square feet.