Amazon enters into strategic deal with Canada's Cargojet
Aug 26, 2019: Cargojet has entered into a new strategic agreement with a subsidiary of Amazon.com. Inc, Amazon.com NV Investment Holdings LLC. Amazon utilises Cargojet's overnight air network and charter aircraft services to move packages from Amazon facilities to other Amazon or last mile carrier locations before final delivery to customers. Under the agreement, Mississauga, […]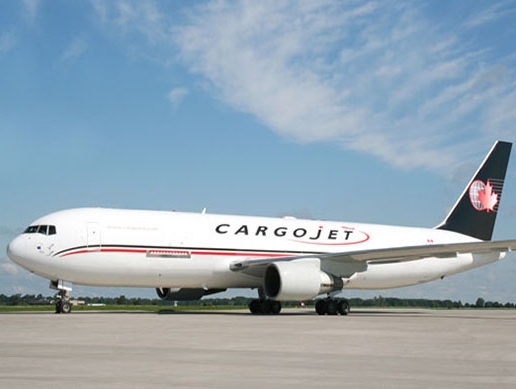 Aug 26, 2019: Cargojet has entered into a new strategic agreement with a subsidiary of Amazon.com. Inc, Amazon.com NV Investment Holdings LLC.
Amazon utilises Cargojet's overnight air network and charter aircraft services to move packages from Amazon facilities to other Amazon or last mile carrier locations before final delivery to customers.
Under the agreement, Mississauga, Ontario-based Cargojet will issue warrants to Amazon in two tranches to purchase variable voting shares that will vest based on the achievement of certain commercial milestones.
The first tranche of warrants will vest over a period of six and a half years, with vesting tied to the delivery by Amazon of up to C$400 million in business volumes during the same term.
The first tranche will give Amazon the option to acquire up to 9.9 percent of Cargojet's shares for $91.78 per share, if Cargojet generates $400 million in business volumes over six and a half years.
And an additional tranche of warrants to acquire up to an additional 5 percent of Cargojet's shares will run after the first vesting period, subject to a further $200 million over an additional year.
Cargojet expects the agreement to generate additional revenue growth and be meaningfully accretive to Cargojet's earnings and cash flows over time.
Adam Baker, vice president Global Transportation, Amazon said: "We're thrilled to build a longer-term relationship that will allow us to provide even faster service to Amazon customers in Canada."
Growth in e-commerce and recent industry announcements for even faster deliveries as well as 7 days-a-week deliveries will drive Cargojet to further strengthen its premium domestic network.
Cargojet plans, over time, to add more non-stop flights allowing later departures and earlier arrivals to the 15 major cities that Cargojet already serves and to add new cities on its overnight network.