Amazon Air starts daily flights to Fairbanks, Alaska
Amazon Air is adding Fairbanks, Alaska, as a new destination in its ecommerce freight network.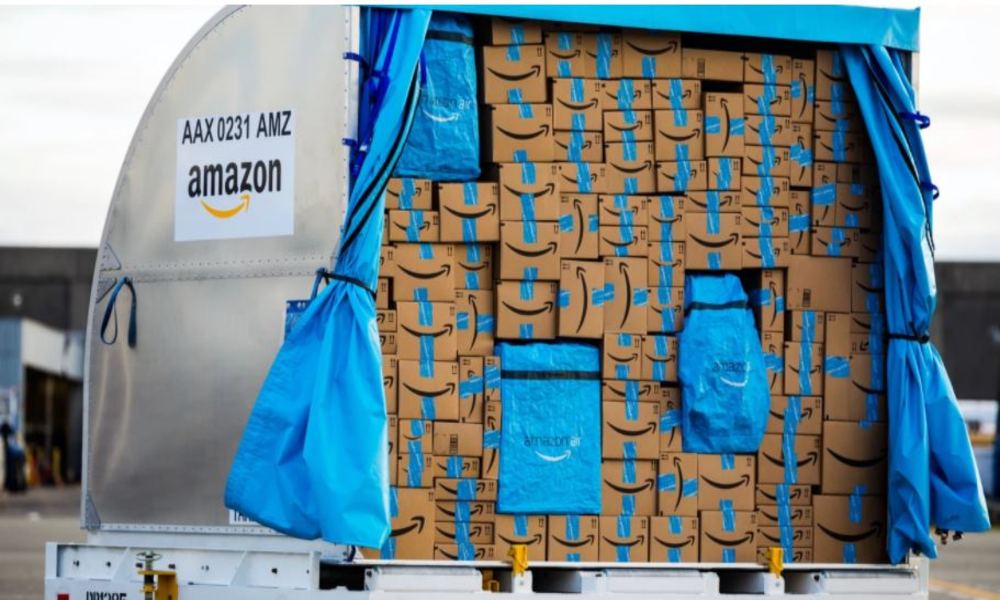 Amazon Air is adding Fairbanks, Alaska, as a new destination in its ecommerce freight network. Transportation partner Sun Country Airlines departed in the evening of March 18 with a 737-800 cargo jet from Portland International Airport on the inaugural flight with Amazon packages. Amazon also launched daily service to Toledo, Ohio, with ground handling provided by Pinnacle Logistics. Fairbanks International Airport is Amazon's second cargo terminal in Alaska after Anchorage and its most northern gateway in the world.
"The addition of this gateway in Fairbanks allows us to deliver items to our customers faster, while gaining the ability to deliver to areas of Alaska that were not previously serviced by Amazon Air," said Sarah Rhoads, vice president of Amazon Global Air.
The new gateway will include an on-site area to sort packages bound for their next destination. Naniq Global Logistics is in charge of loading, unloading, sorting and truck transfers at the airport. The new site will have more than 50 employees.
"We started operations at our new air gateway at Fairbanks International Airport, Alaska. This is Amazon Air's second location in the state and our most northern gateway in the world! The first flight, on Amazon Air's branded 737 cargo aircraft operated by Sun Country Airlines, will arrive this evening from Portland. Congrats team for another great launch," said David Bozeman, vice president, Amazon Transportation Services at Amazon in a LinkedIn post.
Amazon has more than 70 branded aircraft in its active fleet, with flying activity outsourced to carriers such as Sun Country and Atlas Air. Fairbanks and Toledo are the 32nd and 33rd cities in Amazon Air's network.
In 2020, Amazon Air began service at several airports, including two more in Hawaii; New Orleans; Austin, Texas; Lakeland, Florida; and Leipzig, Germany. Gateway airports are smaller locations with point-to-point service. Amazon Air is scheduled to open its $1.5 billion central air hub at Cincinnati/Northern Kentucky International Airport this fall.
Last week, Amazon took a minority stake in another air transport contractor, Air Transport Services Group, based in Wilmington, Ohio.