Alinda Capital Partners acquires ACL Airshop to fuel its next stage of growth
ACL Airshop, a Unit Load Device (ULD) logistics solutions provider will be acquired by Alinda Capital Partners, an investment firm focused on essential infrastructure.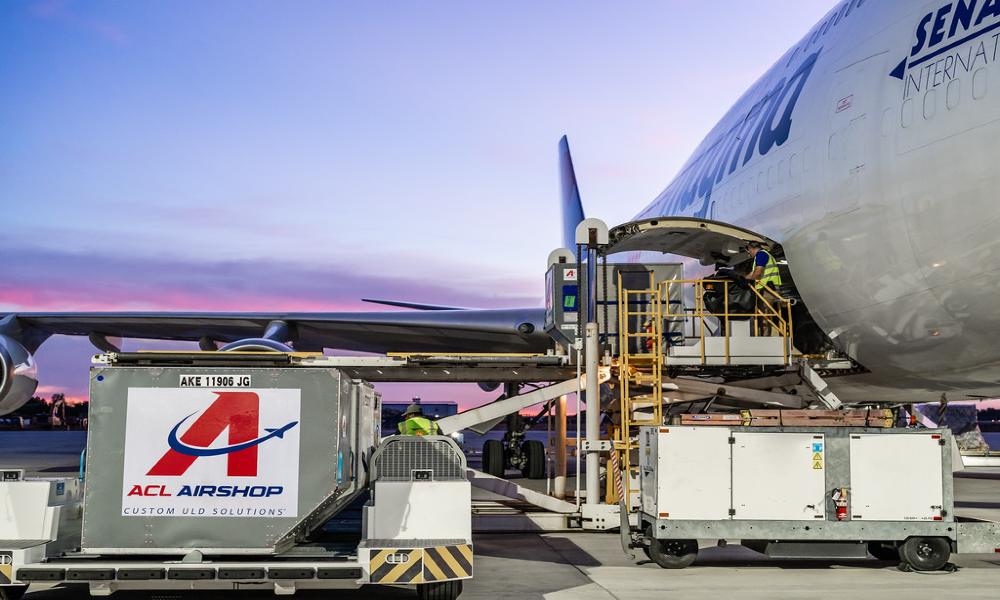 ACL Airshop, a Unit Load Device (ULD) logistics solutions provider to over 200 airlines, air cargo carriers, and other transportation clients, has announced the closing of the acquisition of ACL Airshop by Alinda Capital Partners, an infrastructure fund manager.
The transaction successfully concluded in April 2021. Details of the transaction were not disclosed. Alinda is a global independent investment firm focused on mid-market infrastructure assets that provide essential services. Alinda has holdings in infrastructure businesses in all 50 US states, as well as in Canada, the United Kingdom and Continental Europe. Alinda-owned businesses serve over 100 million customers annually.
"Alinda is among the world's most successful investors in infrastructure, including transportation and logistics," said Steve Townes, president and chief executive officer of ACL Airshop.
Speaking exclusively to The STAT Trade Times on his rationale for the stake sale, Townes said, "We have followed a tried-and-true pattern for transformational leadership and dynamic growth. We have been growing steadily, building the global network, increasing the size of our ULD fleet, adding innovative new logistics technologies for customers' better efficiencies, and taking very good care of our people all along the way. But as I said with our Board, 'we need a bigger gas tank', companies that are growing like ours need to put a steady amount of capital to work to keep up the momentum. Alinda shares our vision for fueling the next stage of growth for ACL Airshop."
"All four of our institutional partners enjoyed very good returns, and fully exited the investment platform," he said. While Alinda is now the vast majority owner, the management team of ACL Airshop is also co-invested in the company going forward, as did Ranger Aerospace LLC. The current management and operations team will continue to lead the organization under its new ownership. The acquisition will benefit ACL Airshop's employees, suppliers, partners, and customers through access to Alinda's resources and their proven strategies of helping essential infrastructure businesses grow profitably in their market. According to Townes, this experience will be of value to ACL Airshop as it continues to expand its ULD fleet and network of airport locations globally, while also deploying innovative new technologies. "All of us believe in the growth trajectory we have created as a team. This will be an exciting new chapter," he added.
"ACL Airshop is a uniquely positioned business and is led by an exceptional management team," said Alinda Chairman Chris Beale. "We look forward to supporting their growth strategies."
Given Alinda's successful track record of investment in pooled and leased equipment, and experience in backing growth-oriented companies, it is committed to ACL Airshop's strategy of growing with its customers and share its vision for continued expansion in the coming years.