Alexander Doll to leave DB management board over 'differences in opinion'
Nov 21, 2019: Alexander Doll, member of the management board for finance, Freight Transport and Logistics, will leave the company on December 31, 2019. He has cited 'differences in opinion' as the reason, while the supervisory board of Deutsche Bahn AG said it had 'great respect for his decision'. The supervisory board ended the contractual […]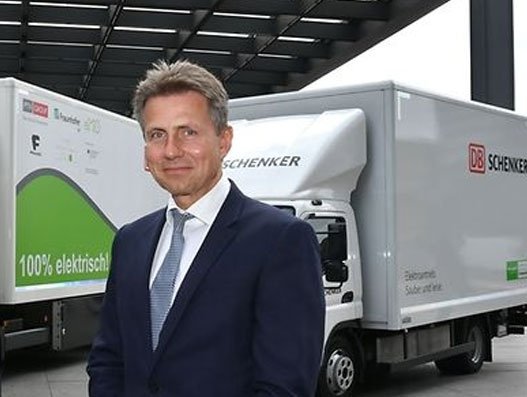 Nov 21, 2019: Alexander Doll, member of the management board for finance, Freight Transport and Logistics, will leave the company on December 31, 2019. He has cited 'differences in opinion' as the reason, while the supervisory board of Deutsche Bahn AG said it had 'great respect for his decision'.
The supervisory board ended the contractual relationship with Doll by mutual agreement.
Michael Odenwald, chairman of the supervisory board, said, "On behalf of my fellow supervisory board members, I would like to thank Alexander Doll and express my appreciation for his successful performance and collaboration based on mutual trust. He introduced innovative financing tools at DB, and thanks to his value-focused strategy for management control, he has made an important contribution to the Group's viability for the future. In this context, he took a professional approach to initiating and advancing the process of selling Arriva. He quickly won the confidence of employees with his clear communication style and set the course to refocus freight transport. We regret that he is leaving but we have great respect for his decision."
Doll was appointed to the management board of Deutsche Bahn to serve as the member responsible for Freight Transport and Logistics in November 2017. He was responsible for the Group's finance board division since January 2019.
"The only way for DB to become a better company is for all participants to work with each other with a shared understanding and trust. I have been an eager participant and a firm believer in our efforts. Due to differences in opinion about the strategic development and leadership of Deutsche Bahn AG, we have mutually agreed to end the contractual relationship at the end of the year," said Doll.