Alaska's Anchorage Airport seeks public-private partnership in new Quick Cargo Center
Oct 15, 2018: Major US airport Ted Stevens Anchorage International Airport (ANC) is actively seeking a public-private partnership in the execution of a Quick Cargo Center (QCC).
With the QCC, the airport's vision is to provide air cargo carriers with a temporary storage facility and the perfect opportunity to take advantage of ANC's Free Trade Zone and special air cargo transfer rights.
Just as passengers use terminals while waiting for their next flight, the QCC will act as a cargo terminal for cargo downloaded and waiting to be uploaded on its connecting flight.
"A secure, climate controlled facility, proximal to the main cargo ramp provides air cargo carriers the perfect opportunity to perform cargo hub-and-spoke operations," said Jim Szczesniak, Airport manager.
ANC has identified two locations adjacent to ten flow-through cargo parking positions. The smallest plot would accommodate a QCC of up to 100,000 square feet and provide convenient access to the road system. The second location allocates enough space for a cargo terminal up to 380,000 square feet.  ANC's liberalised cargo transfer rights afford air cargo carriers opportunities for tail-to-tail transfers among flagships, to US integrators, and interline transfers to other foreign carriers.
Only 9.5 hours from ninety-percent of the industrialised world ANC handles more than 150 plus wide-body operations.
ANC is marketing themselves as a centrally located e-commerce distribution center, return center, and wide-body maintenance repair and overhaul facility.
Szczesniak said, "Anchorage is the Center of the Air Cargo World.  We listen to our customers, and continue to explore innovative ways to help them increase their efficiency. The QCC is just one more way we can keep cargo flowing through Anchorage and provide value-added service."

You may also like:-
---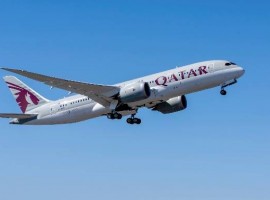 Aviation
By mid-October, Qatar Airways will operate 46 weekly flights to 14 destinations in Africa, including Addis Ababa, Dar es Salaam, Djibouti, Entebbe, Kigali, Kilimanjaro, Lagos, Mogadishu, Nairobi, Seychelles, Tunis, Windhoek and Zanzibar.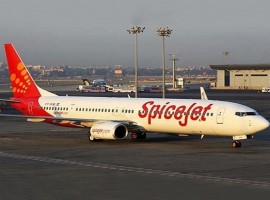 Air Cargo
Aviation
In addition to handling its regular cargo business, it also transported surgical supplies, sanitizers, face masks, coronavirus rapid test kits and more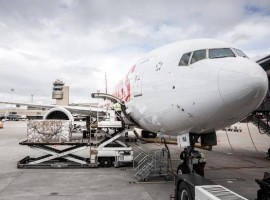 Air Cargo
Logistics
It expects to handle some 23,000 tonnes per annum for the two airlines, which have both signed three-year handling agreements commencing September 1, 2020.