Airports Company South Africa's chief Bongani Maseko is ACI's newly elected chair
October 23, 2017: Airports Council International's (ACI) chair Declan Collier, CEO, London City Airports, turned over the chair position of the ACI World Governing Board to Bongani Maseko, CEO and executive director, Airports Company South Africa. Martin Eurnekian, CEO, Corporación América was also appointed as vice-chair. The official election took place yesterday during the 27th […]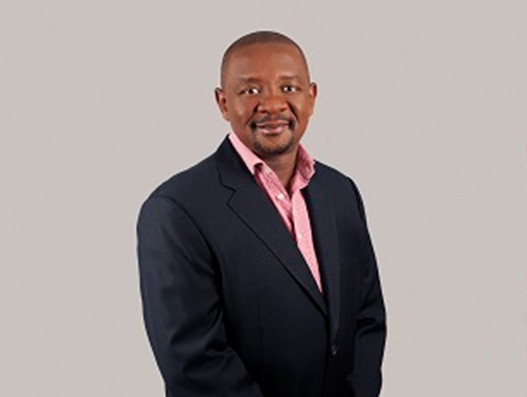 October 23, 2017: Airports Council International's (ACI) chair Declan Collier, CEO, London City Airports, turned over the chair position of the ACI World Governing Board to Bongani Maseko, CEO and executive director, Airports Company South Africa. Martin Eurnekian, CEO, Corporación América was also appointed as vice-chair. The official election took place yesterday during the 27th ACI World Annual General Assembly in Port Louis, Mauritius. Their roles will become effective as of January 1, 2018.
"As ACI World's new Chair, Bongani Maseko will bring broad industry expertise and particularly a deep understanding of the challenges African airports face," said Angela Gittens, director general, ACI World.
"The confidence that the ACI Assembly has placed in me speaks to the role of African airports in ensuring that they are competing with the best in the world in terms of best practice on airport development, management and operations. Aviation in Africa is slowly becoming a strong contributor to global economic growth as the tourism industry grows. The next 20 years will see the most growth in passenger numbers coming from Africa," said Maseko.
"As ACI's newly elected Chair, I am honoured to work in collaboration with leading airport professionals on the World Governing Board so that that the voices of airports globally continue to contribute meaningfully," Bongani Maseko concluded. "This will ensure that ACI continues to help our member airports perform well in terms of operational efficiencies—which ultimately contributes to the value chain, providing a smooth end-to-end process to a passenger's experience."
Bongani Maseko joined Airports Company South Africa in 1999 and was formally appointed as CEO in May 2013. Prior to his role in airport operations, he also spent three-and-half-years leading OR Tambo International Airport as general manager. He has a degree in Aviation Business Administration from Embry-Riddle Aeronautical University, and Airport Systems Planning and Design and Airport Ground Transportation Planning from the University of California.
"I welcome Martin Eurnekian as ACI World's new vice-chair," said Angela Gittens. "He has been an active member of ACI Latin America-Caribbean for more than 10 years and President since 2016. In those years he has closely engaged with international organizations, including the International Civil Air Organisation, in order to improve the sector's safety, security and efficiency and his insights will serve the world's airports aptly."
"ACI is committed to continuing to advocate for airports so that sound operational and economic policies are promoted and embraced by all aviation stakeholders to facilitate the sustainable growth of the air transport system throughout the world," said Martin Eurnekian. "I thank the ACI Assembly for its vote of confidence to be part of the new leadership for the next two years."
Martin Eurnekian has more than 15 years or experience in aviation. He managed several concession processes, as well as directed passenger and cargo terminal design and construction projects, including Galapagos Airport. He has also managed several airlines, including LAPA and Southernwinds in Argentina, and Volare in Italy.