Airport Authority Hong Kong obtains interim injuction to rein in protesters
August 14, 2019: As the protests in Hong Kong escalated and the airport remained shut for two days in a row, the Airport Authority Hong Kong has obtained an interim injunction "to restrain persons from unlawfully and wilfully obstructing or interfering with the proper use of Hong Kong International Airport" (HKIA). Hong Kong has been […]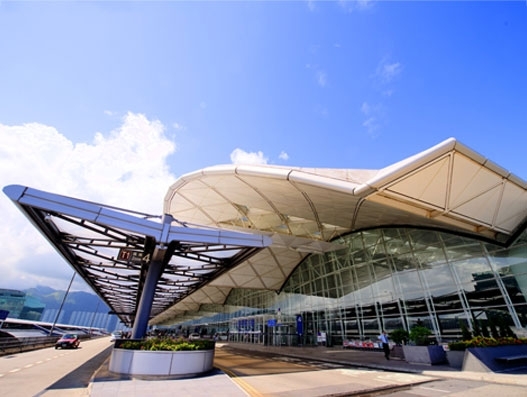 August 14, 2019: As the protests in Hong Kong escalated and the airport remained shut for two days in a row, the Airport Authority Hong Kong has obtained an interim injunction "to restrain persons from unlawfully and wilfully obstructing or interfering with the proper use of Hong Kong International Airport" (HKIA).
Hong Kong has been affected by nearly 10 weeks of violent clashes between police and pro-democracy protesters. The protests started as a movement against a now-shelved extradition bill that proposed to extradite suspects to places with which Hong Kong doesn't have extradition treaties, including mainland China. The protests have since grown to demand full democracy and police accountability.
On Wednesday, a few dozen protesters remained at the airport as it opened to queues of travellers who had waited overnight for flights to resume. While passenger flights were affected, there has been minimal impact on cargo flights.
Hong Kong Tourism Board issued a notice on its website that Airport Authority Hong Kong is working with airlines on rescheduling flights, with flight movements expected to be affected. Visitors are advised to check with airlines, the airport's website or the HKG My Flight mobile app for the latest flight information, and allow sufficient time for travelling to the airport, said the notice.

According to a Airport Authority Hong Kong statement: "Persons are also restrained from attending or participating in any demonstration or protest or public order event in the Airport other than in the area designated by the Airport Authority. The interim injunction expressly provides that nothing in the interim injunction shall be construed as authorising any demonstration, protest or public order event contrary to the Public Order Ordinance."
The airport authority is also in the process of obtaining sealed copies of the interim injunction and will publish the interim injunction upon obtaining sealed copies.