Airlink buys 5 E-Jets from Embraer
Jan 20, 2017: Airlink, Southern Africa's largest independent regional airline, will acquirefive E-Jets - three E170s and two E190s, from ECC Leasing, a wholly-owned Embraer subsidiary. Airlink will take delivery of the aircraft in the first half of 2017.
With an already massive fleet of ERJ aircraft, Airlink, last December added another 11 ERJ 140 jets to its kitty. With this addition, the airline will be operating 30 ERJs, comprising all three types - ERJ 135, ERJ 140 and the ERJ 145 by the end of the fourth quarter of 2017.
Marking this acquisition as the start for the implementation of a well planned growth and modernization stratedy for Airlink, the carrier looks to replace its current fleet Avro RJ85s over the next three years. Rodger Foster, CEO of Airlink, said, "The strategy calls for a total of 13 E-Jets, and we are in the process of sourcing the balance of the fleet requirement – an additional 8 E190s – from the market. The unique performance characteristics of the E-Jet family will enable Airlink to operate within the challenging environment of the region, including short field and "hot and high" operations, while managing capacity and providing for growth."
The E190s ETOPS (Extended Twin Engine Operations) capability and range, Foster added, offersAirlink with new market opportunities to address isolated destinations that were previously beyond their reach. "Embraer has proven to be an excellent partner for Airlink on our ERJ fleet, and we look forward to the continuation of superb customer support as we enter a new chapter of growth with the E-Jets," he added.
"Welcoming another operator to the E-Jet Family is always a great endorsement of our aircraft and the Embraer experience," said Simon Newitt, vice president, Africa, Latin America & Portugal, Embraer Commercial Aviation. "We are very proud that Airlink will now become the first South African operator of the type."

Photo Courtesy: Embraer
You may also like:-
---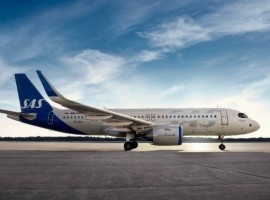 Air Cargo
Logistics
The IATA appointed independent assessment focuses on the quality assurance processes, operational and technical innovation, risk management, and the preservation of all relevant shipment data along the entire logistics chain.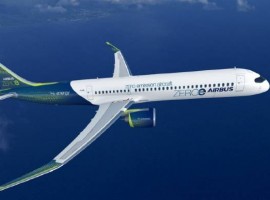 Aviation
In order to tackle these challenges, airports will require significant hydrogen transport and refueling infrastructure to meet the needs of day-to-day operations.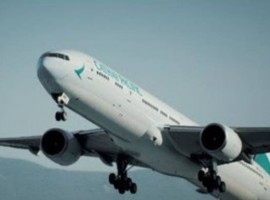 Air Cargo
Flight CX8800 will be operated by a reconfigured Boeing 777-300ER passenger aircraft instead of Cathay Pacific's go-to ultra-long-haul freighter, the Boeing 747-8.