Airlines continue to optimise cabins for NHS supplies
On April 14, a Virgin Atlantic cargo flight, which carried 16 tonnes of PPE, including 690,000 face masks and 95,000 visors, was chartered by the NHS and the Department of Health. Every available spot onboard was used including passenger seats and in overhead lockers, as well as in the hold. The items will be distributed across the UK.
The flight that took off on April 14 was the fourth of eight cargo-only operations the airline is running from Shanghai to Heathrow this month to deliver medical supplies.
Virgin Atlantic operated its first cargo-only flight from Heathrow to New York on March 22nd, carrying medical and pharmaceutical goods. It has cancelled the majority of its passenger flights due to the drop in demand and travel restrictions, and next week will temporarily switch most of its remaining scheduled flights to cargo-only services.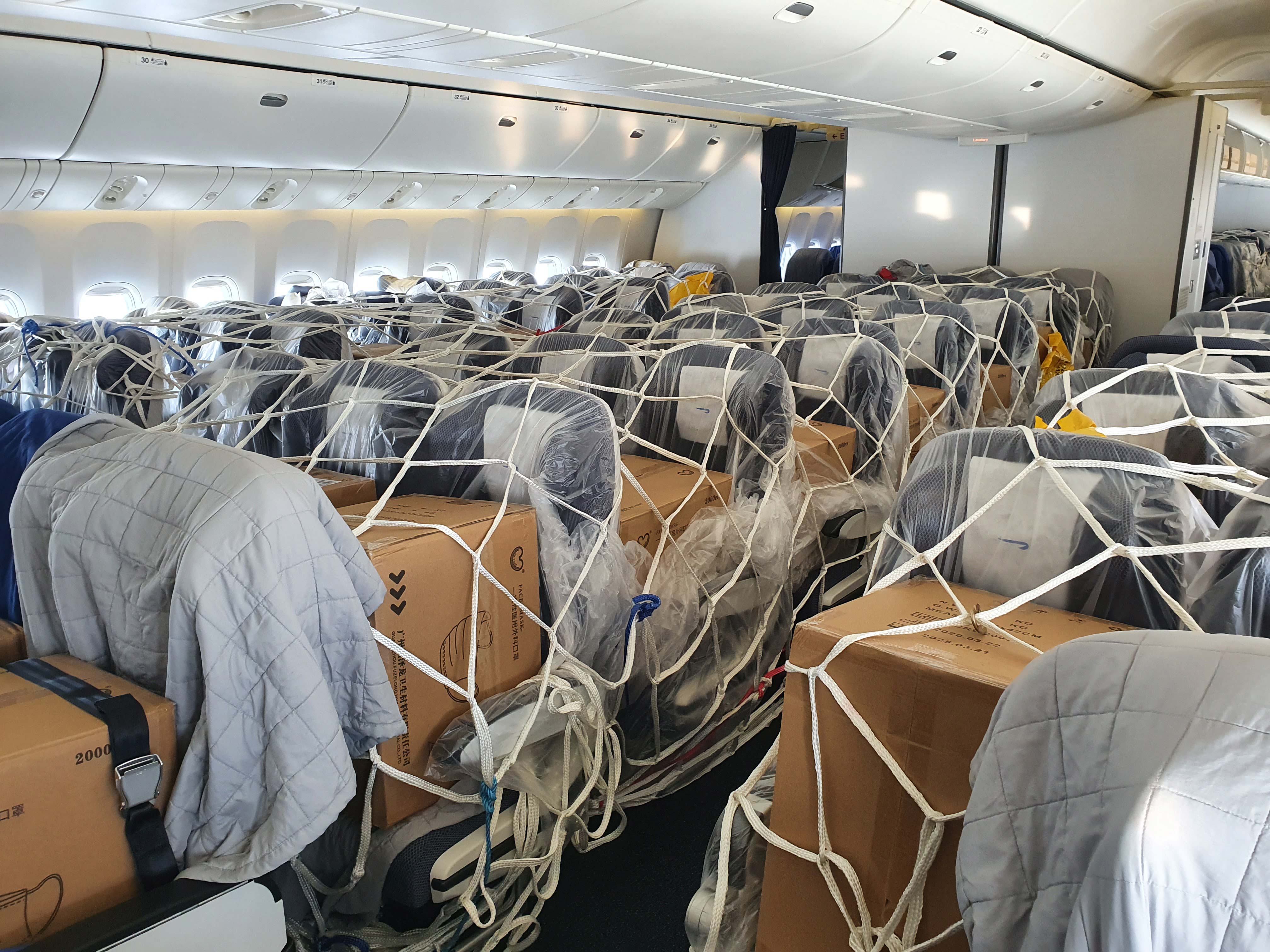 IAG Cargo and British Airways work together to expand aircraft cargo capacity with use of passenger cabins, as seen in this shipment of essential PPE equipment for the NHS which landed in the UK this week
This week, IAG Cargo and British Airways also transported an essential delivery of PPE to Heathrow for the NHS using British Airway's first fully optimised cabin.