EL AL Israel Airlines announces new route to Miami
May 05, 2017: EL AL Israel Airlines has announced new route to Miami, with three weekly roundtrip flights operating on Boeing 777-200 aircraft. Miami will be the first EL AL destination in Florida and the airline's fifth route in the USA.
This new Miami-Tel Aviv nonstop service will start in November. EL AL flies to 36 destinations from Israel and serves hundreds of other destinations throughout the world via partnerships with leading carriers.
Miami-Dade County Commissioner Rebeca Sosa, Chairwoman of the County's Economic Development and Tourism Committee, added, "EL AL's new flights from Israel will bring thousands of international visitors, millions of dollars in economic impact, and more jobs to Miami-Dade County, which is fantastic news for our residents and our local business community. Congratulations to MIA for connecting our community to the world like never before."
David Maimon, president and CEO, EL AL Israel Airlines, said, "I am pleased to announce today that EL AL will launch the only nonstop flights from South Florida to Israel in the near future. This decision is part and parcel of the strategy in which we recognize the importance of trans-Atlantic routes and our desire to expand EL AL's presence in North America. This new gateway city in the USA will help ensure that as the national airline, EL AL continues to be the leading airline for travel to Israel, offering the most nonstops."
"In our efforts to make MIA a truly global gateway, Israel has always been one of our top strategic targets because of its unique and historically significant global location, and because of its deep cultural ties with Miami. We look forward to offering our passengers another travel option to that region of the worl," said Emilio T González, director, Miami-Dade Aviation.
EL AL is the sixth international passenger airline to schedule a service launch into the Miami market this year. Mexican low-cost carrier Volaris began four weekly flights to Guadalajara and daily service to Mexico City on February 1; Canadian airline First Air began charter passenger flights on February 4 from Ontario; low-cost transatlantic airline WOW air launched thrice-weekly service to Reykjavík, Iceland on April 5; Aer Lingus will launch three weekly flights to Dublin, Ireland on September 1; and SAS will begin weekly service to Stockholm, Sweden on October 29. MIA currently serves 106 airlines, which is the most of any US airport.
You may also like:-
---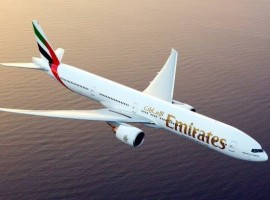 Aviation
The addition of the five points will expand the Emirates' global network to 92 destinations, as the airline gradually resumes its operations while prioritising the safety of its customers, crew and the communities it serves around the world.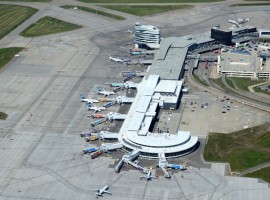 Covid-19
Edmonton International Airport (EIA) has partnered with GLC Medical, a subsidiary of Graphene Leaders Canada (GLC), to host clinical trials of a new technology for Covid-19 testing that can produce results in seconds.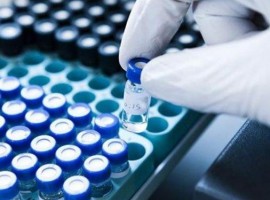 Logistics
While Astral Aviation will be a new Full Member, Bombelli Airport Equipment will come on board as an Associate Partner.