S7 Airlines adds A320neo to its fleet
<p style="text-align: justify;">July 22, 2017: One of Russia's leading carriers and a member of Oneworld global airline alliance, <a title="S7 Airlines" href="https://www.s7.ru/" target="_blank">S7 Airlines</a>, has taken delivery of its' first A320neo. This will be on lease from BOC Aviation. The aircraft is the first Airbus to feature in the airline's new livery and is also […]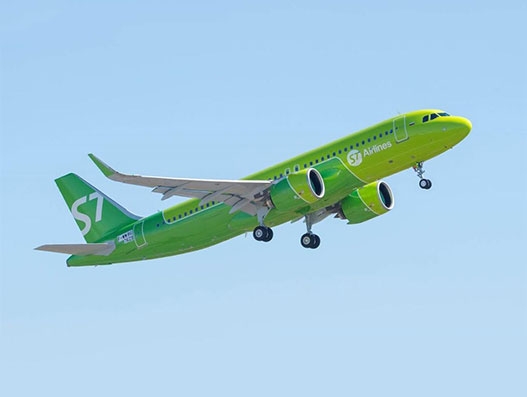 July 22, 2017: One of Russia's leading carriers and a member of Oneworld global airline alliance, S7 Airlines, has taken delivery of its' first A320neo. This will be on lease from BOC Aviation. The aircraft is the first Airbus to feature in the airline's new livery and is also the first NEO to be operated in Russia.
Powered by Pratt and Whitney engines, S7's aircraft features a comfortable two-class cabin layout, (eight business and 156 economy class seats). The airline will operate the aircraft on domestic and international routes. Since the first aircraft entered service in 2004, S7's Airbus fleet has grown to 44 A320 Family aircraft.
The A320neo Family incorporates the very latest technologies including new generation engines and Sharklets, which together deliver more than 15 percent fuel savings at entry into service and up to 20 percent by 2020. With more than 5,000 orders received from over 90 customers since its launch in 2010, the A320neo Family has captured some 60 percent market share.