EL AL Israel Airlines acquires 16 new Dreamliner aircraft from Boeing; to receive first aircraft in August
<p style="text-align: justify;">Jun 16, 2017: <a title="EL AL" href="https://www.elal.com/en" target="_blank">EL AL</a> Israel Airlines has announced the acquisition of 16 new Dreamliner aircraft with an investment of over $1.25 billion. These aircraft will be gradually phased-in by 2020 and replace the existing 747-400 and 767-300 fleets. The advanced aircraft are state-of-the-art, offering many operational advantages and […]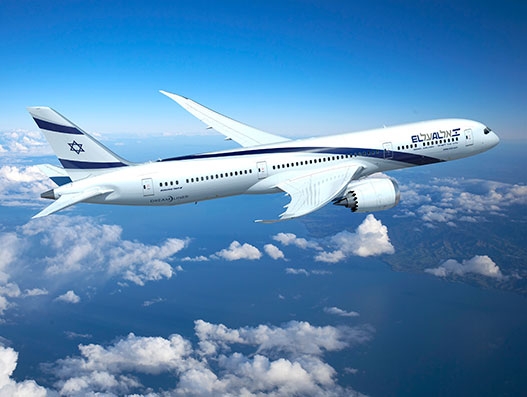 Jun 16, 2017: EL AL Israel Airlines has announced the acquisition of 16 new Dreamliner aircraft with an investment of over $1.25 billion. These aircraft will be gradually phased-in by 2020 and replace the existing 747-400 and 767-300 fleets. The advanced aircraft are state-of-the-art, offering many operational advantages and known as highly efficient and economical in fuel consumption, utilization and maintenance. These aircraft will be joining the Company's new 737-900 aircraft, which are already operating on short-hauls to Europe, modernising the EL AL fleet.
The first of 16 Boeing Dreamliner 787's, the world's most advanced aircraft, will join EL AL's renewed fleet in August 2017. Starting in September, the Dreamliner will operate flights to Europe and at the end of October will be gradually integrated into EL AL's long-haul destinations in North America and the Far East.
David Maimon, president & CEO of EL AL, "The expected arrival of the new 787 aircraft will be the peak of EL AL's renewal momentum, creating a revolution in customer experience across all flight interfaces."
"With these aircraft, EL AL is raising the bar in terms of service, flight comfort, as well as the upgraded product and flight experience it delivers its customers."
Raymond Conner, vice chairman of the Boeing Company, said, "It is an enormous sense of pride and a huge honor for everyone at Boeing that EL AL continues to operate an all-Boeing fleet and we could not more thrilled that EL AL will soon join the growing family of 787 Dreamliner operators. The Dreamliner will play an integral part in continuing to grow the EL AL brand worldwide and its capability to profitably open new routes from Tel Aviv, flying passenger's non-stop to where they want to go in exceptional comfort with a new business class and premium economy product."
Conner added, "The Dreamliner is unparalleled in performance, delivering unmatched fuel efficiency up to as much as a 47 per cent saving of fuel between Tel Aviv and New York, JFK compared to the 747 currently operating the route. The key to this exceptional performance is a revolutionary design which includes the use of lightweight carbon fibre composite materials which make up 50 per cent of the primary structure of the Dreamliner, including fuselage and wing and a modern system architecture that is simpler, more functional and more efficient than that of other airplanes."