AirBridgeCargo takes 2nd 747-8 freighter on lease from Intrepid Aviation
September 20, 2017: AirBridgeCargo has taken delivery of a second factory-fresh Boeing 747-8 freighter from Intrepid Aviation, the US-based privately held commercial aircraft lessor. This is the second of the two new 747-8F aircraft that Intrepid acquired this year from Boeing and leased to AirBridgeCargo Airlines (ABC), a part of the VolgaDnepr Group. The delivery […]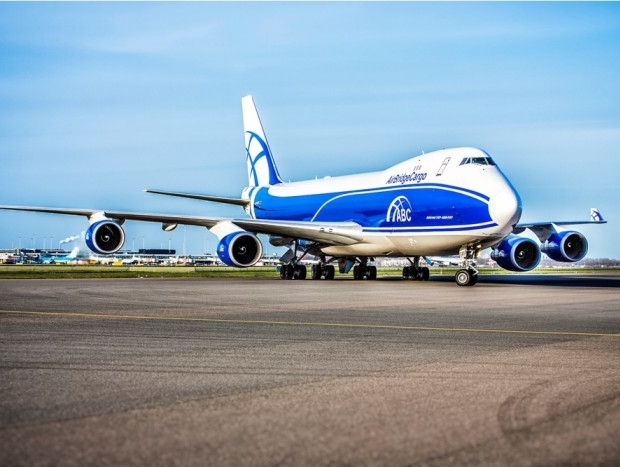 September 20, 2017: AirBridgeCargo has taken delivery of a second factory-fresh Boeing 747-8 freighter from Intrepid Aviation, the US-based privately held commercial aircraft lessor. This is the second of the two new 747-8F aircraft that Intrepid acquired this year from Boeing and leased to AirBridgeCargo Airlines (ABC), a part of the VolgaDnepr Group.
The delivery is in keeping with ABC's plan to become an all-B747-8 Freighter operator over the next several years. With the latest addition AirBridgeCargo's fleet consists of 18 Boeing 747 freighters. The fleet is comprised of 11 of the latest generation Boeing 747-8Fs, five Boeing 747-400ERFs and two B747-400Fs. The new generation 747-8F freighter offers an increased payload capacity of 130 tonnes on a single flight and can accomodate cargoes of up to 45 meters in length.
The aircraft will enter service with ABC as it enjoys a very strong growth trajectory in 2017. ABC has reinforced its position as one of the world's fastest-growing freight carriers by reporting a 16 percent increase in volumes in the first half of 2017 to 335,000 tonnes, boosted by particularly strong demand across its Asia Pacific network. It also achieved a 13 percent rise in freight tonne-kilometres and a 4 percent increase in its load factor to 71 percent in this period.