AirBridgeCargo reconfirms its compliance with Cargo iQ's quality standards
March 20, 2019: AirBridgeCargo Airlines (ABC) has passed its second audit reconfirming its compliance with the quality standards of Cargo iQ, an IATA interest group, following a two-day inspection of its operations in Moscow, Russia.
The all-cargo airline was measured against a series of KPIs to guarantee its services conform to the highest industry quality standards and are visible and transparent to all Cargo iQ members and supply chain stakeholders. 
The audit, carried out by SGS on behalf of Cargo iQ, alongside a dedicated ABC team, confirmed no single non-conformances and a 99 percent compliance rating.
%u201CBeing an active member of Cargo iQ, we feel that its transparency and visibility is the only solution for further development of the cargo industry, with understandable actions taken by all members of supply chains and a clear data-sharing approach to achieve the standards described in the Master Operating Plan,%u201D stated Sergey Lazarev, general director of AirBridgeCargo Airlines.
%u201CWe upgraded our audit and certification scheme in 2017 to ensure it reflects our members%u2019 serious dedication to quality standards. We designed the audit process to be as neutral as possible, which is why we outsourced the audit execution to SGS. We plan to have all our membership audited and hopefully certified by the end of 2019,%u201D said Laura Rodriguez, manager Implementation and Quality Assurance for Cargo iQ.
AirBridgeCargo Airlines has been a member of Cargo iQ, formerly Cargo 2000, since 2007, supporting its initiatives and working continuously to improve the quality of the air cargo industry together with the other 80 members of Cargo iQ; airlines, GHAs, IT providers, and forwarders. 
Through its partnership with TRAXON CDMP, ABC compares planned and actual performance for its Freight Status Update (FSU) messaging to identify areas for improvement.
In addition, AirBridgeCargo%u2019s quality focus has been enhanced by the launch of its Control Tower 24/7 in 2017 to monitor shipment movements, with particular attention given to special cargoes.
You may also like:-
---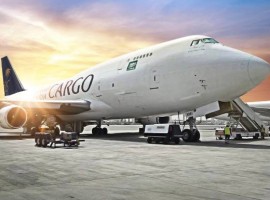 Air Cargo
The company said the new aircraft will boost the cargo and supply operations and help meet the significant surge on the demand for medicine, medical and preventive equipment and other similar goods.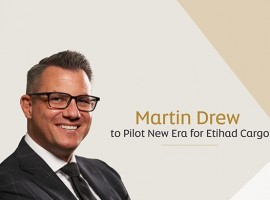 Air Cargo
Etihad Aviation Group has promoted Martin Drew to the role of managing director – Cargo and Logistics. Drew will assume the position on November 1.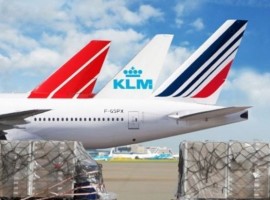 Covid-19
The additional cold room (COL), with temperatures ranging from +2 degrees Celsius to +8 degrees Celsius, will provide the capacity required to handle Covid-19 vaccines.