AirBridgeCargo inks ULD leasing agreement with Jettainer
Feb 20, 2019: AirBridgeCargo Airlines (ABC Airlines), one of the key players in air logistics sector, has inked a leasing agreement with Jettainer, for the provision of unit load devices (ULDs) on short term requirement for transportation of special cargoes.
With the rise of demand for safe and intact delivery of cargoes requiring compliance with special conditions and environment, AirBridgeCargo will have access to an extensive fleet of ULDs, including horse stalls, car racks, and other pallets or containers to support its dedicated services.
%u201CBeing determined to move forward with strengthening our specialist services for transportation of live animals and automotive equipment of different scales and complexities, we are delighted to partner with Jettainer. By having a reliable and experienced partner with extensive geographical coverage we will be able to guarantee fast and seamless delivery for our customers worldwide,%u201D stated Sergey Lazarev, general director of AirBridgeCargo Airlines.
%u201COur leasing model meets the growing customer demand for short-term access to standard ULDs as well as special containers wherever they are needed,%u201D says Carsten Hernig, managing director of Jettainer.
In 2018,  Russian all cargo carrier has managed to achieve 25 percent growth in volumes of special cargoes %u2013 the tendency it is set to continue in 2019 and beyond.
For short-term ULD requirements Jettainer has developed a special product called JettLease. The service allows rental contracts for standard as well as special ULDs from one day up to several months. They can be ordered around the clock and worldwide.
You may also like:-
---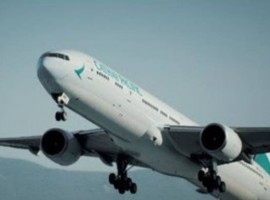 Air Cargo
Flight CX8800 will be operated by a reconfigured Boeing 777-300ER passenger aircraft instead of Cathay Pacific's go-to ultra-long-haul freighter, the Boeing 747-8.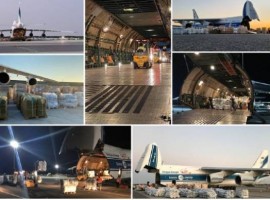 Air Cargo
As the operation has been organised by the Austrian Federal Ministry of Interior, in the framework of the Union Civil Protection Mechanism (UCPM), the costs for the transport are co- financed up to 75 per cent by the European Commission.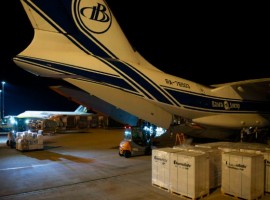 Air Cargo
Freight volumes handled at Europe's fifth-largest air cargo hub, Leipzig/Halle Airport, grew significantly in August. The volume of air freight rose by 12.7 percent to approximately 109,048 tonnes.