AirBridgeCargo delivers urgent vaccine in 27 Envirotainer containers from Milan to Beijing
Nov 12, 2019: AirBridgeCargo Airlines (ABC) has moved a record 27 RKN Envirotainer containers onboard a single flight from Milan, Italy to Beijing, China to deliver an important and urgent vaccine. The delivery was planned for one of its global partners, Kuehne+Nagel Italy, on Oct 30. These active containers were delivered to the ground handling […]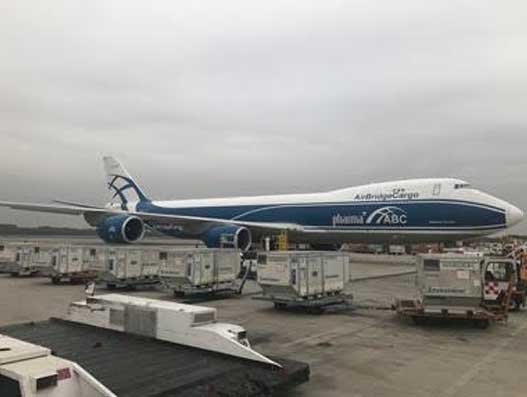 Nov 12, 2019: AirBridgeCargo Airlines (ABC) has moved a record 27 RKN Envirotainer containers onboard a single flight from Milan, Italy to Beijing, China to deliver an important and urgent vaccine. The delivery was planned for one of its global partners, Kuehne+Nagel Italy, on Oct 30.
These active containers were delivered to the ground handling company ALHA, Milan to be loaded onto one of the carrier's Boeing 747-8F services to the Moscow hub with its onward connection to Beijing.
ABC's pharma team along with local operations and customer service teams put their best efforts to monitor every step of the transportation – right from priority booking to overseeing the loading process apart from seamless offloading of cargo at its Moscow hub followed by loading onto the connecting flight to Beijing on the same day.
ABC's control tower also offered additional support by managing real-time monitoring of the flight round-the-clock.