AirBridgeCargo Airlines to set up its European hub at Liege Airport
Oct 11, 2018: Russia-based all cargo carrier AirBridgeCargo Airlines (ABC) has inked historic ten years lease agreement with Liege Airport that will contribute to Liege Airport's growth and place Liege Airport among the top 5 cargo airports in Europe by 2020.
The agreement follows signing of MoU between the two companies earlier this year during the Farnborough International Airshow 2018.
Based on the new agreement, AirBridgeCargo will lease warehouse premises for the total area of 25,000 square metre for effective and seamless cargo operations in the airport. The investment amounts to 25 million euros and includes 2,000 square metre of office space to guarantee smooth daily flight management.
The project will be divided into two phases, with the first one to be launched in June 2019 when AirBridgeCargo will have its first 12,500 square metre warehouse. The second phase will commence in early 2020 with the rest of warehouse premises to follow. At the same time, the Walloon Airports Company (Societe Wallonne des Aeroports - SOWAER) is building four new aircraft stands to accommodate growing AirBridgeCargo fleet.
For Luc Partoune, CEO of Liege Airport, this agreement takes the airport into a new dimension: "We welcomed the first flights in October 2017 because AirBridgeCargo had to reduce its presence in Amsterdam. Then we responded to their call for tenders launched earlier this year for the creation of their European hub. They liked the cargo DNA of Liege Airport. We had strong political support at both the federal and regional levels. AirBridgeCargo sees opportunities for expansion, can count on a quality workforce and rely on efficient Belgian customs. Thanks to AirBridgeCargo, we plan to reach one million metric tonnes by 2020 and become one of the top 5 cargo airports in Europe."
Sergey Lazarev, general director of AirBridgeCargo said: "With the lease of dedicated warehouse facilities for the next 10 years and ABC's intention to increase the number of weekly flights to Liege up to 30 within the next 1.5 years, AirBridgeCargo will be able to leverage growing market demand for special cargoes, especially e-commerce shipments. An agreement of this size comes with a number of benefits not only for ABC but also for our customers, who will get more frequency options and high level of service quality."
You may also like:-
---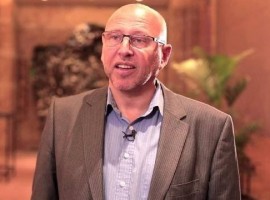 Air Cargo
Glyn Hughes, current global head of cargo at International Air Transport Association (IATA), leaves the airline industry organisation amidst the Covid-19 pandemic.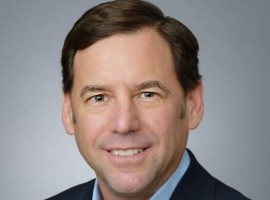 Logistics
Supply Chain
Mike Honious will succeed Randy Tucker, who is retiring as President & CEO of GEODIS in Americas.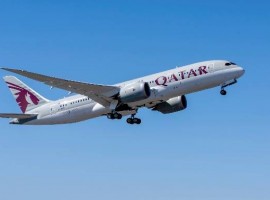 Aviation
By mid-October, Qatar Airways will operate 46 weekly flights to 14 destinations in Africa, including Addis Ababa, Dar es Salaam, Djibouti, Entebbe, Kigali, Kilimanjaro, Lagos, Mogadishu, Nairobi, Seychelles, Tunis, Windhoek and Zanzibar.