AirBridge Cargo, DB Schenker emerge winners in third stage of Cargo iQ Q-Rally challenge
Dec 17, 2019: AirBridgeCargo Airlines and DB Schenker were declared winners at the end of last month in the third stage of the Cargo iQ Q-Rally challenge in Kuala Lumpur, Malaysia after improving the data quality of shipment reports from Russia to Schengen Agreement countries. The Q-Rally is an initiative to encourage Cargo iQ members […]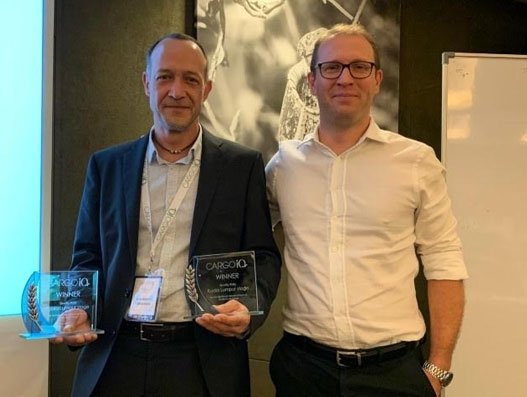 Dec 17, 2019: AirBridgeCargo Airlines and DB Schenker were declared winners at the end of last month in the third stage of the Cargo iQ Q-Rally challenge in Kuala Lumpur, Malaysia after improving the data quality of shipment reports from Russia to Schengen Agreement countries.
The Q-Rally is an initiative to encourage Cargo iQ members to work together with their business partners to identify specific issues to be worked on and monitor the progress before presenting at Cargo iQ working groups.
The two Cargo iQ members looked at how quality improvements could be made on their Cargo Data Management Platform (CDMP) monitored shipments from Russia to Schengen countries, breaking down analysis from report level to shipment level, and identifying where more work is required in the future.
They teamed-up to investigate root causes for Air Waybills (AWBs) not appearing in either reports for Russia and Schengen before providing solutions to overcome them.
"The fix of the root causes improved the electronic data interchange (EDI) connection to AirBridgeCargo which is beneficial for our business. These fixes affect all other connected carriers," said Alexandros Cabadakis, System Integration Specialist, Global IT Management Air & Ocean, DB Schenker.
"The improvements done between the teams affect all other partners connected and help any member of the community facing similar issues. Hence the Q-Rally has positive impact on the entire industry.
"As a result of the Q-Rally we determined that some issues are not obvious due to other issues. As soon as one root cause is solved and the messages are processed, errors may occur in a later stage due to other issues inside of the message or the shipments."
DB Schenker also took part in another Q-Rally this year, supporting Turkish Airlines to establish e-AWB messaging.
"The Q Rally is one of the best optional initiatives Cargo iQ has come up with so far," said Mariya Veski, Leading Industry Standards Assurance Specialist, Certification Department, Quality Department, AirBridgeCargo Airlines.
"This time we had a breakthrough, which helped us increase the number of AWBs available to both parties involved. Basically, our project helps increase transparency – one of the main values of Cargo iQ.
"We identified several areas that require regular monitoring; and solving one issue may lead to other issues occurring in the future. Quality improvement is a continuous job that has no end."
Veski said involvement in the Q-Rally has improved the airline's share of measurement (penetration rate) with clients and increased transparency.
AirBridgeCargo Airlines and DB Schenker are collaborating again and working on another project, to increase the penetration of AWBs in Cargo iQ reports.
Other participating member groups who teamed up in the third stage of the Q-Rally were DSV Panalpina and Air France KLM Martinair, CEVA Logistics and Qatar Airways, Turkish Airlines and DB Schenker, and Kuehne + Nagel and Emirates SkyCargo.
"The Q-Rally allows us to get tangible progress in a way that benefits our members and leads to some real results which are shared," said Ariaen Zimmerman, Executive Director, Cargo iQ.