AirAsia's logistic arm Teleport helps SMEs with last mile support
Teleport saw opportunities to help micro, small and medium enterprises throughout Malaysia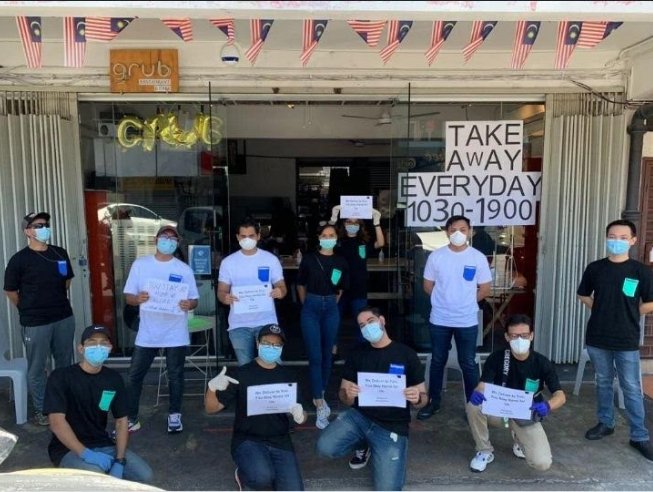 With cargo businesses experiencing a surge in demand to transport medical and essential supplies, Teleport, the logistic arm of AirAsia, now stands at the forefront of the airline group.
Throughout this period, around five to seven of AirAsia's Airbus A330 aircraft will come out of hibernation not to transport passengers, but to carry essential cargo between Kuala Lumpur and various destinations including Sabah, Sarawak, China, South Korea and Australia to name a few.

Teleport and OURSHOP are the only two businesses that remained open for AirAsia

While the cargo business continues to operate, the group also saw opportunities to help micro, small and medium enterprises throughout Malaysia by leveraging the strong infrastructure that we have.
Within a week, the team at Teleport outlined plans on how to deliver food and groceries, beginning with the Klang Valley. Together with AirAsia's e-commerce platform OURSHOP, the Save Our Shops (S.O.S) campaign was launched to call for all micro, small and medium enterprises to bring their products online, with last mile delivery supported by Teleporters - Teleport's on-ground delivery partners.
To support the local businesses, both commission and listing fees was waived for all merchants throughout the year. The campaign has attracted over 4,000 interested merchants, with over 1,000 successfully enrolled - mostly merchants of fresh produce and groceries.
Hundreds of Allstars who have stood down from operations in Malaysia have registered to be Teleporters to deliver essential goods to households in Peninsular Malaysia during the nationwide Movement Control Order (MCO) enabling them to have supplementary income.
One of the Allstars who had to temporarily hang up his uniform was Captain Lim Wei Lung, a commander of Airbus A320 aircraft for AirAsia.
"I have been spending time with family at home when the MCO started, but when I heard that they are recruiting for Teleporters, I took up the challenge to help the company, the local businesses and the communities who had to stay at home," says Captain Lim.
Besides teleporting daily essentials, Captain Lim also utilises his pilot's acumen to monitor and troubleshoot operational issues with the team at Teleport. "It is great teamwork, I enjoyed working with Teleporters from all walks of life and I hope to be able to help out even after MCO," added Captain Lim.