AirAsia introduces direct flights to Brisbane from Bangkok
Feb 7, 2019: AirAsia has confirmed its services from Bangkok to Brisbane, Australia, from June 25, 2019. This is the airline%u2019s first-ever Australian services and is estimated to bring around 25,000 visitors per year to Brisbane, while at the same time providing the opportunity for Queenslanders to explore Thailand%u2019s capital and its many exotic island […]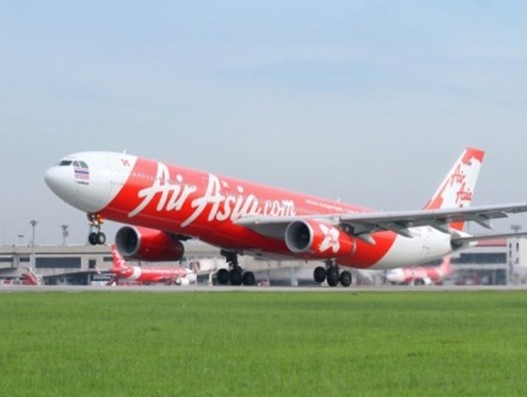 Feb 7, 2019: AirAsia has confirmed its services from Bangkok to Brisbane, Australia, from June 25, 2019.
This is the airline's first-ever Australian services and is estimated to bring around 25,000 visitors per year to Brisbane, while at the same time providing the opportunity for Queenslanders to explore Thailand's capital and its many exotic island destinations such as Phuket, Koh Samui and Krabi.
The four times weekly service will be operated by AirAsia's Thai affiliate, Thai AirAsia X.
Gert-Jan de Graaff, chief executive officer, BAC said: "With Brisbane's new runway opening in 18 short months, the decision by AirAsia to bring its first-ever aircraft from the low-cost hub, Don Muang International Airport in Bangkok, to Brisbane was a prudent move.
"Thailand is an aspirational destination for Australians and one of Brisbane Airport's largest underserved markets, so AirAsia's quality low fare flight options direct into the heart of Bangkok is sure to be very popular with travellers.
Nadda Buranasiri, CEO, AirAsia X Group said: "Queensland became AirAsia's home in Australia when the first AirAsia X flight touched down on the Gold Coast in October 2007. Since that time, we've carried more than 2 million passengers to and from the sunshine state."
Tourism Industry Development Minister Kate Jones said the new service is supported through the Attracting Aviation Investment Fund, in partnership with Brisbane Airport Corporation and Brisbane Marketing.
Jones added: "This is a great opportunity to attract visitors from other destinations across Asia, with potential to improve access to Queensland for Indian and Chinese tourists connecting via AirAsia's extensive international network and hub in Bangkok.
"It will also help to boost visitation from Thailand, one of Queensland's emerging markets with great potential for growth.
"Over the past year Queensland welcomed 19,000 travellers from Thailand who spent $44 million. We expect to welcome more Thai visitors travelling on this route allowing us to grow this base.
The inaugural AirAsia flight XJ310 from Bangkok, Thailand will touchdown in Brisbane on June 26, 2019 at 11:35am.