Air Transport Services Group appoints David Soaper as new president of airline subsidiary ABX Air
<p id="yui_3_16_0_ym19_1_1483079962048_29624" class="yiv2004000661MsoNormal" style="text-align: justify;">Dec 30, 2016: John Starkovich will retire as president of ABX Air, an airline subsidiary of Air Transport Services Group (ATSG).</p> <p id="yui_3_16_0_ym19_1_1483079962048_29625" class="yiv2004000661MsoNormal">David Soaper will take over the role from February 1, 2017.<br /><br /><img style="display: block; margin-left: auto; margin-right: auto;" src="../administrator/assets/uploads/DavidSoaper.jpg" alt="DavidSoaper" width="427" height="297" /></p> <p id="yui_3_16_0_ym19_1_1483079962048_29626" class="yiv2004000661MsoNormal" style="text-align: […]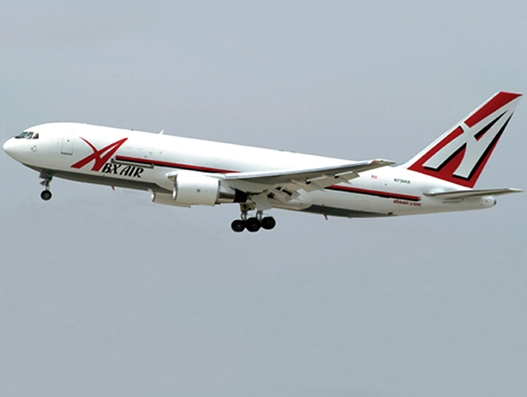 Dec 30, 2016: John Starkovich will retire as president of ABX Air, an airline subsidiary of Air Transport Services Group (ATSG).
David Soaper will take over the role from February 1, 2017.


Starkovich joined ABX Air in 1998 as senior director of Labor Relations. He held a variety of roles in senior management, including chief Labor Counsel, and vice president of Human Resources and Corporate Services, before becoming president of the airline in March 2012. His 35-year career also included roles with Burlington Northern Santa Fe LLC.
"John has brought immense value to this company through a diligent work ethic and prudent leadership style that set the standard among his peers," said Joe Hete, president and chief executive officer of ATSG.
"We're grateful for the role he played in ensuring the safe and reliable operation of the airline during his tenure here, and we wish him the very best in the future."
Soaper most recently held the position of president and chief operating officer at Connecticut-based Southern Air. Prior to that, he served as senior vice president of Aircraft Operations for regional airline Comair during a 28-year career with that company.
Soaper holds a bachelor's degree in Business Administration from Wilmington College. He is an FAA-licensed Commercial Pilot with Instrument and Multi-Engine Ratings, and is a licensed Aircraft Dispatcher.