Air trade demand softens amid US-China tensions
July 31, 2019: The overall air trade outlook remains muted amid the United States' latest introduction of 25 percent tariffs on $200 billion worth of Chinese goods that took effect on May 10, according to the quarter 3 results of the DHL Hong Kong Air Trade Leading Index (DTI). The findings from the index reveal […]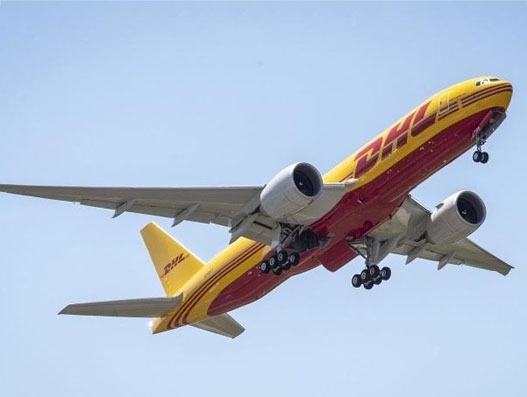 July 31, 2019: The overall air trade outlook remains muted amid the United States' latest introduction of 25 percent tariffs on $200 billion worth of Chinese goods that took effect on May 10, according to the quarter 3 results of the DHL Hong Kong Air Trade Leading Index (DTI).
The findings from the index reveal that the air exports recorded a slight downturn of 5.6 points to 31.2 in the third quarter of 2019, whereas air imports recorded 38.3 points, that is 7.9 down from the second quarter of 2019.
Import demand from Japan and other Asia Pacific countries is expected to be more resilient compared to other markets.
"Due to softened demand across all markets, the import forecasts for Asia Pacific, Americas and Europe are under greater pressure this quarter along with the rest of the world. Amid the trade dispute between the US and China, demand for American products appears to be the most affected," tells the report.
The report tells us that currently the market is taking a cautious, conservative approach as traders wait for the outcome of negotiations between the US and China.
According to the index, about 36 percent of the Hong Kong based companies with either in- or out-bound air trade believe that they would be affected by US additional tariffs on what now amounts to $250bn of Chinese goods.
Out of respondents who believe they will be impacted, 51 percent said the tax would be shared between sellers and buyers, 46 percent indicated that buyers would bear the full cost, while only 3 percent believe the full cost would be borne by sellers, according to the study.
The segment that experienced the biggest downturn this quarter was watches, clocks & jewellery. While consumer goods trading, including food & beverage imports and exports of electronic products & parts, are comparatively more optimistic.
This report is commissioned by DHL Express Hong Kong and compiled by the Hong Kong Productivity Council.
The respondents were from the companies working with sectors including Watches, Clocks & Jewellery, Apparel & Clothing Accessories, Electronic Products & Parts, Gifts, Toys & Houseware, Food & Beverage and Others (including courier services and other items which do not belong to the categories listed above).