Air Partner's air evacuation division inks pact with Northcott Global Solutions
Oct 10, 2019: Air Partner, the charter and aviation consulting company, has announced that its air evacuation division has entered into a strategic partnership with Northcott Global Solutions (NGS), the international emergency response company. Under the terms of the partnership, Air Partner will become the preferred emergency air charter supplier to NGS' extensive customer base. […]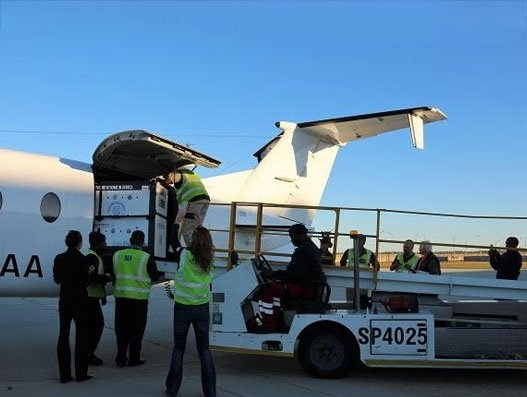 Oct 10, 2019: Air Partner, the charter and aviation consulting company, has announced that its air evacuation division has entered into a strategic partnership with Northcott Global Solutions (NGS), the international emergency response company.
Under the terms of the partnership, Air Partner will become the preferred emergency air charter supplier to NGS' extensive customer base. The agreement will also enable Air Partner to leverage NGS' capabilities in medical provision, ground and maritime security, armed protection, and traveller tracking and intelligence to its own existing customers.
Air Partner's air evacuation department provides 24-hour air evacuation planning and implementation services from anywhere in the world, giving customers priority access to the thousands of aircraft on the company's books. This includes flying people out of dangerous situations, transporting support teams to the site of a disaster or the last-minute movement of critical equipment. For instance, the company regularly evacuates customers out of hurricane situations and, during the Arab Spring in 2011, the Air Evacuation team worked around the clock to evacuate more than 12,000 people from across the Middle East.
NGS specialises in travel management, tracking, remote medical, security and logistics. It provides strategic and operational expertise to help minimise risk to personnel, assets and reputation, while offering business continuity and enablement solutions to increase the safety of people around the world. NGS was founded in 2010 and has worked with numerous blue-chip companies across a range of sectors, as well as the UK and US military, fire service, NGOs and government organisations.
Commenting on the partnership, Mark Briffa, CEO of Air Partner, said, "We are delighted to have entered into this agreement with NGS, which is further progress against our long-term strategy to enhance or extend the services and capabilities we offer our customers. Air Partner is committed to delivering comprehensive solutions and this partnership enables us to further grow our Air Evacuation offering. NGS shares our mission to consistently exceed customers' expectations and I very much look forward to working with the team for the benefit of our combined customer base."
Ted Jones, CEO at NGS, commented, "We pride ourselves on our ability to respond extremely quickly to emergency or crisis situations, and so it's important to us that we work with partners who are also known for their speed of response. We are therefore pleased to welcome Air Partner as our preferred air charter supplier, while they extend our industry leading medical service, among others, to their customers."