Air Partner Remarketing appointed exclusive agent for two ATR72 cargo aircraft
May 31, 2019: Air Partner Remarketing, specialist aircraft remarketing company, has been appointed to remarket two ATR72 cargo aircraft. The company, division of aviation services group Air Partner, has informed that both aircraft are immediately available, EASA compliant, and have good airframe, engine, propeller and landing gear times remaining. The aircraft, with serial numbers 369 […]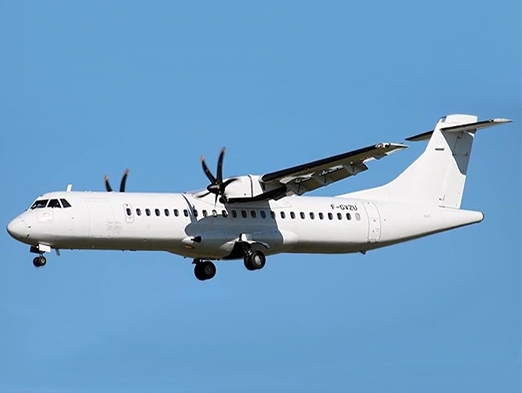 May 31, 2019: Air Partner Remarketing, specialist aircraft remarketing company, has been appointed to remarket two ATR72 cargo aircraft.
The company, division of aviation services group Air Partner, has informed that both aircraft are immediately available, EASA compliant, and have good airframe, engine, propeller and landing gear times remaining.
The aircraft, with serial numbers 369 and 499, were manufactured in 1993 and 1997, respectively.
Air Partner Remarketing currently has several other exclusive mandates in progress, continuing to build on its success from last year, during which time it concluded a number of sales, including a B777-200ER for Kenya Airways, an ATR72 for Investec Bank plc and three B737-500s on behalf of airBaltic.
Tony Whitty, managing director at Air Partner said: "We have extensive experience in selling cargo aircraft and look forward to using this to complete this sale on behalf of our client."
Air Partner Remarketing helps airlines, banks, lessors and other aircraft owners, to sell or lease any surplus commercial jets, turboprops, helicopters or corporate jets, in addition to providing aircraft acquisition support and 24/7/365 ACMI leasing service to airlines around the world.