Air Malta starts weekly scheduled services to Tbilisi, Georgia
July 9, 2019: Air Malta has started scheduled weekly flights to the Georgian capital, Tbilisi. The Thursday flight will run until September 18, with the possibility of an extension depending on demand. The KM4280 flight will depart from Malta at 00:40 hours and arrive in Tbilisi 06:30 hours. The return KM4281 flight will depart Tbilisi […]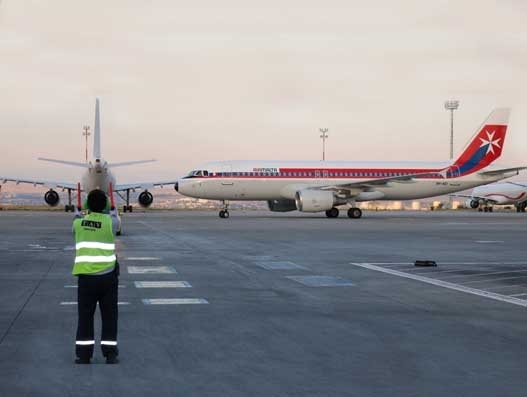 July 9, 2019: Air Malta has started scheduled weekly flights to the Georgian capital, Tbilisi. The Thursday flight will run until September 18, with the possibility of an extension depending on demand.
The KM4280 flight will depart from Malta at 00:40 hours and arrive in Tbilisi 06:30 hours. The return KM4281 flight will depart Tbilisi at 07:20 hours and arrive in Malta at 09:30 hours (local times).
"This is the first time that the Maltese airline is operating scheduled services to Georgia. The interest in this market started around a year ago when the airline was looking at growth opportunities to expand its network. This service is expected to open up new tourism markets to Malta and generate around 3,300 customers in both directions during the period of operation," said Air Malta's chief executive Capt. Clifford Chetcuti.
Air Malta formulated the plan to establish a direct air link between the two countries in association with its tour operating partner in Georgia, InterCo Travel Group. The plan is expected to facilitate travel for Georgians to visit the Islands or other European destinations through Air Malta's European flight network.