Air India to begin Delhi-Gorakhpur operations
Jan 07, 2016: Air India will commence flight operations from New Delhi to Gorakhpur, six days a week, starting January 15, 2016. The flight will offer connection to flyers travelling to various domestic and international destinations from Gorakhpur. Similarly, passengers arriving from the Gulf and other international destinations will get a convenient connection to Gorakhpur from Delhi by this flight.
This is the latest destination to be added to its network under its Connecting India programme. Air India also recently launched operations between Mumbai and Gwalior with ATR-72 aircraft and also connected Durgapur to Delhi and Kolkata with an A319 flight.
Air India will operate a 70 seater ATR 72-600 aircraft between Delhi and Gorakhpur. The flight AI 9809 will depart from Delhi at 1215 hrs and arrive Gorakhpur at 1415 hrs. On the return leg, flight AI 9810 will depart from Gorakhpur at 1445 hrs and reach Delhi at 1645 hrs.
The flight will operate six days a week on Monday, Tuesday, Wednesday, Thursday, Friday and Saturday.
Air India has grown to become a mega international airline with a network of 34 destinations across the USA, Europe, Australia, Far-East and South-East Asia and the Gulf. The airline's domestic network covers 50 destinations, including far-flung areas of the North-East, Ladakh, Andaman and Nicobar Islands. Air India, flies one of the youngest, state-of-the-art, fleet of aircraft comprising a mix of the wide-body Boeing B777s, B747s, its latest acquisition- the B787 Dreamliner and the narrow body Airbus A321s, A320s and A319 aircraft.
You may also like:-
---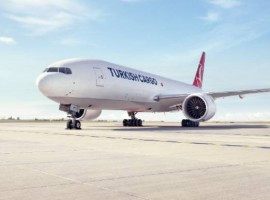 Air Cargo
Continuing its technological investments, the software reduces the error rate at its business processes as well as the costs while improving the employee productivity among other aspects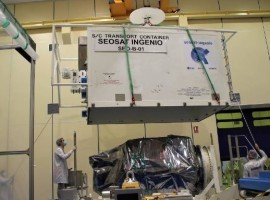 Aviation
SEOSAT-Ingenio is the first Spanish satellite with optical technology, developed primarily by the Spanish space industry led by Airbus in Spain as the prime contractor.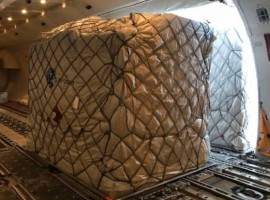 Logistics
Weekly direct flights will depart from Shanghai (PVG) every Monday and from Amsterdam (AMS) each Sunday to service for a post-COVID resurgence in demand during what is traditionally a fourth quarter peak season.