DHL's air freight station in Leipzig receives pharma certification
<p style="text-align: justify;">Apr 04, 2017: DHL Global Forwarding has received International Air Transport Association's CEIV Pharma Certification for its freight station in Leipzig.</p> <p style="text-align: justify;">The location in Leipzig comprises 2,760 square meters, of which 232 square meters are available for the temperature span between +2 and +8 degrees Celsius and 265 square meters between […]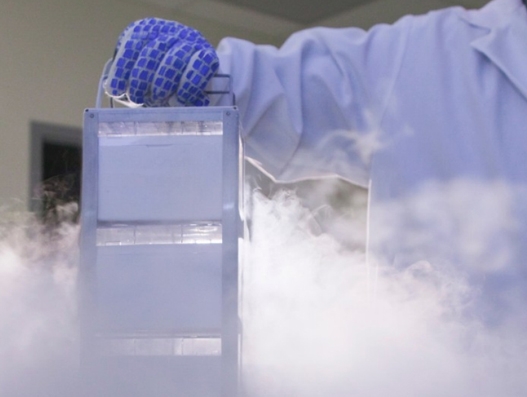 Apr 04, 2017: DHL Global Forwarding has received International Air Transport Association's CEIV Pharma Certification for its freight station in Leipzig.
The location in Leipzig comprises 2,760 square meters, of which 232 square meters are available for the temperature span between +2 and +8 degrees Celsius and 265 square meters between +15 and +25 degrees Celsius.
"For years the number of regulations and requirements has been increasing in the life sciences and healthcare industry also with regards to transportation and storage," states Thilo Specht, vice president Airfreight Germany, DHL Global Forwarding.
DHL started to certify its global stations according to the IATA CEIV Pharma Standard in the third quarter of 2016. Following independent audits by third parties and training courses for employees on site, the DHL Air Thermonet station in Leipzig received the quality label. Thereby DHL Global Forwarding enhances transportation and storage quality levels of pharmaceutical goods and the DHL Air Thermonet station exceeds usual quality standards. Due to its unique cloud-based IT platform LifeTrack, DHL offers more transparency in comparison to conventional offers in the area of temperature-controlled transports. LifeTrack not only ensures shipment tracking but also enables the intervention during the supply process around the clock on 365 days a year.
"Over many years, DHL has been actively involved with IATA's continuous efforts to adequately answer to the regulatory demands of the pharmaceutical industry. This standardized approach in the air freight industry means productivity, accuracy, and reliability. All of those lead to product integrity and patient safety," states David Bang, Global Head of DHL Temperature Management Solutions and CEO LifeConEx at DHL Global Forwarding.
At each location, the trade association IATA examines the station's correspondence to the Temperature Control Regulations (TCR), the GDP (Good Distribution Practices) guidelines of the European Union, the Annex 5 of the World Health Organisation and the United States Pharmacopeia Standards. Apart from this they also set the industry standard for the transportation of dangerous goods and live animals in addition to sensitive pharmaceutical products.
With its international network, DHL offers at all of its Air Thermonet locations a wide-ranging product portfolio, covering all client needs for time and temperature sensitive airfreight shipments.