Air freight, passenger traffic witnessed record growth during January: ACI
March 28, 2018: According to Airports Council International (ACI) World, global air freight volumes posted over eight percent growth, while the passenger traffic was up by 4.9 percent in January, on a year-over-year basis. The growth in volumes was due to a robust year-end, and was linked partly to the Chinese Lunar New Year, which […]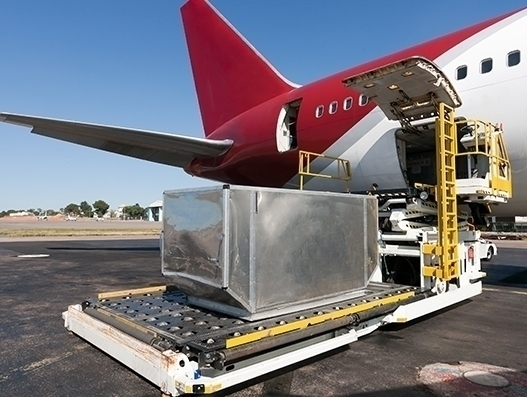 March 28, 2018: According to Airports Council International (ACI) World, global air freight volumes posted over eight percent growth, while the passenger traffic was up by 4.9 percent in January, on a year-over-year basis.
The growth in volumes was due to a robust year-end, and was linked partly to the Chinese Lunar New Year, which was celebrated in February, instead of January in 2017.
PASSENGER TRAFFIC
The growth in the passenger traffic was quite moderate in January for most regions, after registering a successful year in 2017. International passenger traffic, which was the major driver for the surge in the global traffic in 2017, closed the gap with domestic traffic during the period. The two segments grew at over 5.8 percent and 4.3 percent, respectively.
Globally, Europe grew faster than other regions, which posted over 7.6 percent growth in total passenger traffic, on a year-on-year basis. It regained momentum and drove its rolling 12-month figures to over 8.6 percent, after a modest growth of over 5.2 percent in December.
The region's domestic market performed comparatively well, which posted over 8.7 percent growth during January. At the national level, most of Europe's mature markets grew at a moderate pace, which stood between +1.5 percent (United Kingdom), and +5.9 percent (Italy).
Three countries played an important role in the region's high growth during the month. It includes Turkey, which is still recovering from a major downturn in air traffic, grew at over 28.1 percent, followed by the Russian Federation (+12.2 percent). The air transport sectors also witnessed full recovery in these markets, following a weakened state in 2017.
While Asia-Pacific and North America are still growing at a robust rate, yet it slowed down moderately during the period, and posted growth over 4.4 percent, and 3.2 percent, year-on-year. Asia-Pacific's figures are expected to rebound significantly in February due to the Chinese Lunar New Year.
India was a significant outlier in the region's major markets in January, which posted over 15.3 percent growth during January.
Africa, which benefitted from the consistently high growth in the passenger traffic, after recovering from a difficult macroeconomic context in April 2017, posted over 11.4 percent growth, year-on-year. The region's growth was attributable to Egypt, where can i buy tramadol Morocco and Nigeria, with figures of +21.7 percent, +16.6 percent and +13.1 percent growth, respectively.
The Middle East witnessed a slump during January, which posted a slight decline of 0.4 percent, on a year-on-year basis. With geopolitical unrest affecting a number of countries in the region, and the blockade of Qatar, slower growth is likely to continue in the mid-term.
According to the latest figures, the region's rolling 12-month figures were still relatively robust, with over 3.9 percent growth during the end of January.
FREIGHT VOLUMES
Despite the uncertainty pertaining to the protectionist rhetoric that swept across many countries, continued high growth in air freight volumes. On the back of a strengthened global economy and trade, the air freight market has shown remarkable resilience to disruption during 2017. At the regional level, nearly all regions posted growth reaching over 8 percent growth during January.
In the major markets, North America led the way with over 8.8 percent growth, which was closely followed by Asia-Pacific (+8.3 percent) and Europe (+8.1 percent).
At the national level, the United States (+8.8 percent) drove most of the increase in North America, and Canada grew at a slower pace of over three percent. In the Asia-Pacific region, Indonesia (+26.2 percent), China (+12.5 percent), and India (+9.7 percent), contributed to the region's high figures. Most major countries grew at a solid pace in Turkey and Spain, as both reached high numbers, posting growth over 32.6 percent and over 19.0, respectively. Luxembourg, Belgium and Italy followed closely, which grew double-digit.
Africa and Latin America-Caribbean both reached double-digit growth, with over 12 percent and over 11.9 percent, respectively.
In Latin America-Caribbean, Argentina and Brazil posted significant growth after recovering from challenging macroeconomic contexts, with 29.1 percent and 21.1 percent, respectively.
The Middle East was the exception, which continued its slowdown to reach 0.7 percent in January. Although the region's rolling 12-month figures remained strong at over 5.4 percent, a downward trend was visible in the last four months, after a surge of high growth during the summer of 2017.
Philippines saw a decline of 22.7 percent, followed by Venezuela (-18.7 percent), and Egypt (-5.4 percent), all pulling their respective regions down slightly.