Air freight demand continues to fall; longest declining streak in over 10 years
Oct 16, 2019: Initial data coming from carriers for the month of September indicate that the demand for air freight is on a decline for 11 months in a row and the global air freight industry continues to be in serious stress. According to the preliminary data – worldwide airwaybill inputs – made available to […]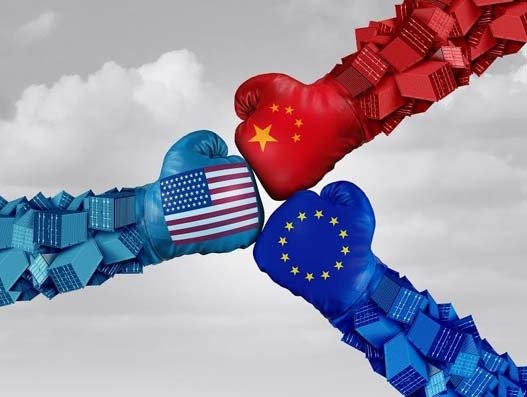 Oct 16, 2019: Initial data coming from carriers for the month of September indicate that the demand for air freight is on a decline for 11 months in a row and the global air freight industry continues to be in serious stress.
According to the preliminary data – worldwide airwaybill inputs – made available to WorldACD from 80 airlines, demand for air freight, measured in Freight Tonne Kilometres (FTKs), recorded a year-on-year (YoY) decrease of 4.4 percent in September. The cargo load factor dropped by four percentage-points YoY, but it increased by two percentage-points month-on month (MoM). The Year-to-Date change (Jan-Sep 2019 vs 2018) in FTK was -4.5 percent. The last month with positive growth was October 2018, which is a whole year ago.
WorldACD will release the detailed numbers and analysis for September 2019 later this month. Monthly inputs on flight level from a large majority of 80 airlines reporting to WorldACD provide an early indication for the air cargo demand on a monthly basis.
Global demand for air freight, according to data by the International Air Transport Association (IATA) for the month of August 2019 and released last week, was down some 3.9 percent YoY. The continuing US-China trade spat and weak economic indicators were cited as reasons for the decline.
"This is deeply concerning," said IATA's director general Alexandre de Juniac. "Not since the global financial crisis in 2008 has demand fallen for 10 consecutive months … and with no signs of a detente on trade, we can expect the tough business environment for air cargo to continue."
"Freight demand has contracted for the largest routes between Asia and North America, where seasonally adjusted volumes are down almost five percent compared to their level in July 2018," IATA said in its analysis.
And the World Economic Outlook from the International Monetary Fund (IMF), released on October 15, claims that the world economy is in "synchronized slowdown" and IMF provides a "precarious outlook" for the global economy.
"We are, once again, downgrading growth for 2019 to three percent, its slowest pace since the global financial crisis. Growth continues to be weakened by rising trade barriers and increasing geopolitical tensions. We estimate that the US-China trade tensions will cumulatively reduce the level of global GDP by 0.8 percent by 2020. Growth is also being weighed down by country-specific factors in several emerging market economies, and by structural forces, such as low productivity growth and aging demographics in advanced economies," said the IMF in its official release.
Last week the IMF managing director Kristalina Georgieva, in her first speech, spoke about the "fractures in the global economy" and raised concerns about global trade growth, which, according to her, has come to a near standstill. "We have spoken in the past about the dangers of trade disputes. Now, we see that they are actually taking a toll," the Bulgarian economist and former chief executive of the World Bank said.
Trade disputes are taking a toll, says @KGeorgieva in her first speech as IMF Managing Director. https://t.co/a5RiBsUdYN #IMFMeetings. pic.twitter.com/FUvxkSIVL6

— IMF (@IMFNews) October 8, 2019