Air France-KLM orders full freighter aircraft from Airbus to increase cargo capacity
In the context of steady and sustainable growth of demand for air cargo, the new order would increase Air France-KLM's cargo capacity.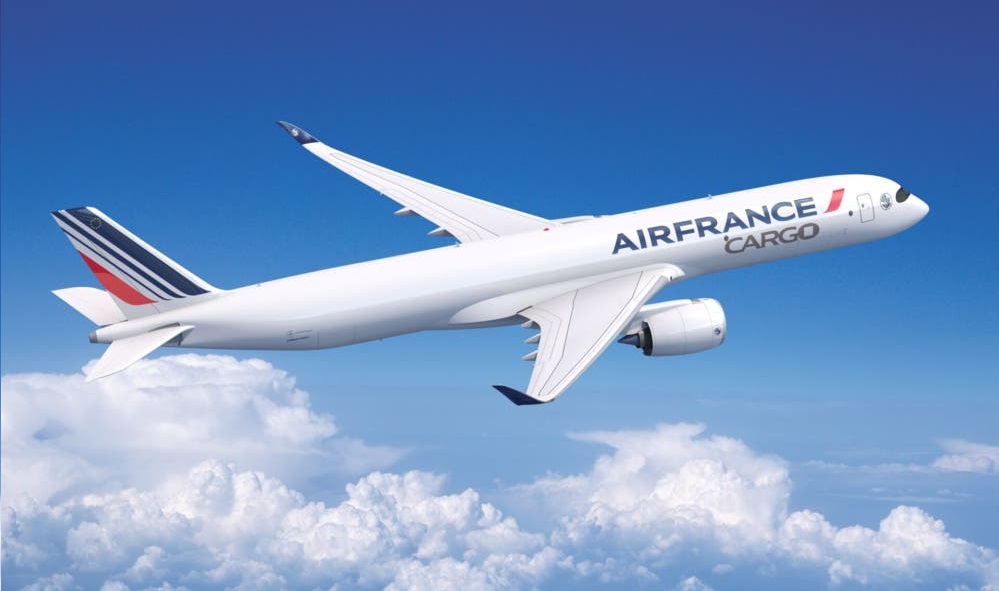 Air France announces to purchase of 4 Airbus A350F Full Freighter aircraft, with purchase rights for 4 additional aircraft. In the context of steady and sustainable growth of demand for air cargo, this order would increase Air France-KLM's cargo capacity.
Air France-KLM would be among the launch operators of the A350F Full Freighter.
This order would come with full substitution rights to Airbus A350 passenger aircraft, which constitute the new spearhead of the Air France long-haul fleet. The airline currently operates 12 of the 38 aircraft of the type on order.
On December 16, 2021, the Air France-KLM Board of Directors made the decision to move forward on the Group's goal to improve its economic and environmental performance through the introduction of next-generation aircraft.
The firm order 100 Airbus A320neo family aircraft - with purchase rights for 60 additional aircraft, to renew the fleets of KLM and Transavia Netherlands, and to renew and expand the fleet of Transavia France.
The order covers Airbus A320neo and Airbus A321neo aircraft. The first deliveries are expected in the second half of 2023.
Benjamin Smith, CEO, Air France-KLM Group said, "These evolutionary orders will position our Group airlines on the path to improved performance while accelerating our decarbonization trajectory. This is a major step forward for KLM, Transavia and Air France, which will operate the best aircraft available for their network needs. The outstanding performances of the A320neo family and of the A350F Full-Freighter, which are quieter, more fuel-efficient and more cost-effective aircraft, make them the best choices for the long-term growth of our fleet. They will be instrumental in reaching our ambitious targets, including zero net CO2 emissions by 2050."
As of December 15, 2021, Air France-KLM operated a fleet of 502 aircraft to over 300 destinations worldwide.
Interestingly, Airbus is flourished with new orders, especially this month. In recent news, Singapore Airlines (SIA) signed a Letter of Intent with Airbus to purchase seven A350F freighter aircraft. The agreement includes a swap with 15 A320neo and two A350-900 passenger aircraft that are in the SIA Group order book.
AELF FlightService (FlightService) announced their partnership with Avensis Aviation to purchase ten Medius passenger to freighter conversion kits for 2022. FlightService, operated by its sister company, Malta-based Maleth Aero with Avensis will convert its Airbus A330 and A340 fleet beginning early 2022.
Qantas Airways also announced its decision to convert two Airbus A330 passenger aircraft into freighters to support the online consumer demand. Qantas CEO Alan Joyce said the conversion of the two widebody A330 aircraft would significantly increase capacity for both domestic and international freight.
ITA Airways, Italy's new national carrier, signed an MOU in September with Airbus for 28 aircraft, including seven A220s, 11 A320neos and 10 A330neos, the latest version of the most popular A330 widebody airliner. In addition, the airline will pursue its plans to lease A350s to complement its fleet modernisation.